Weather Underground bombing, Puerto Rican nationalists: 5 other times the US Capitol was attacked
1814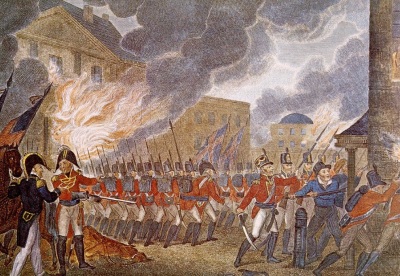 In August 1814, as the War of 1812 was nearing its conclusion, the British Empire sent its soldiers to invade Maryland and eventually captured the District of Columbia.
Washington was ill-prepared for an attack, as the war with the British had largely been waged around Canada and the city was taken following the defeat of American militia forces.
"Seeking revenge for the sacking of York (present-day Toronto), the British first stopped at the still-uncompleted Capitol, where they piled up furniture in both the House and Senate wings, mixed in rocket powder and applied the torch," noted History.com.
"Within minutes, flames were shooting out through the windows and roof, damaging not only the congressional chambers, but also the Library of Congress and the Supreme Court, which were located inside."
After that, British troops set fire to the White House and other important facilities, such as the Treasury building and the Washington Navy Yard, though they mostly left private property alone.