5 things to know about the killing of Trump supporter Aaron Danielson in Portland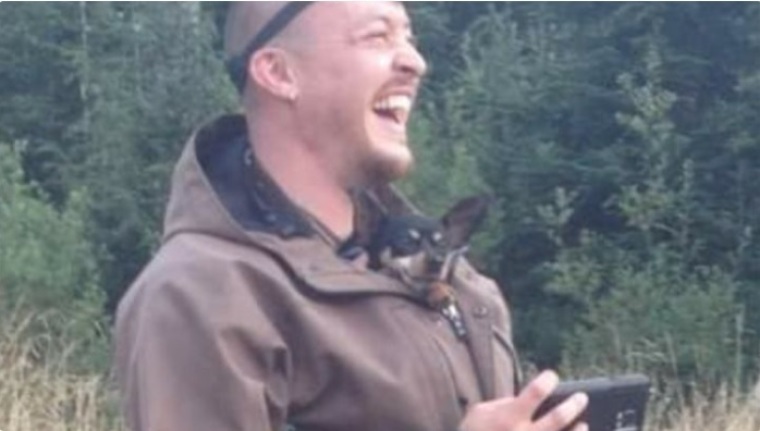 Who was Aaron "Jay" Danielson?
Friends of Danielson recalled him as a "freedom-loving American" who was not a political agitator but rather a loving Portland business owner who has touched many lives. 
Danielson was also said to be a supporter of Patriot Prayer, an organization that has held pro-Trump rallies in Portland. A photo published by Getty Images shows Danielson wearing a hat with a Patriot Prayer logo. 
Friends spoke about Danielson at a press conference on Monday. 
According to CNN, Danielson's longtime business partner said that his life has "forever changed in the blink of an eye."
"Jay touched many lives over the years through his business and personal endeavors," business partner Luke Carrillo said. 
"Jay was quick-witted and funny as could be. Quick to crack a joke or offer a hug. Jay loved this community and the people within it. Jay loved being a Portlander and [loved] showing out-of-towners his chosen hometown."
While Gov. Kate Brown condemned Patriot Prayer for coming armed (with pepper spray and paintballs) and "looking for a fight" with Antifa which also had pepper spray, paintballs, batons and other weapons, Carillo said that Danielson was not associated with extremism.
Carrillo said he is thankful for the friendship he had with Danielson, who took him in when he first moved to the city. 
"When I moved to this city in 2014, I had little more than a pickup truck and a plan, and neither of those were much to mention. But Aaron looked at me and saw a person in need, and he filled that need by opening his home to me before I had [a way] to pay the rent and before I had a way to help him with the bills," Carillo recalled. 
"The only question he dared ask me as he entered the house was 'how do you like your steak cooked? Cause we've got a couple going on the grill tonight. Welcome.'"