5 things to know about the killing of Trump supporter Aaron Danielson in Portland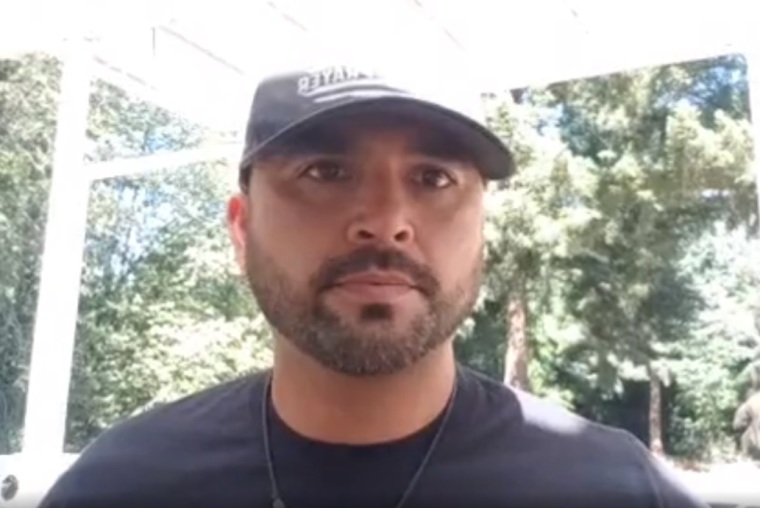 What did Patriot Prayer have to say? 
In a Facebook video Tuesday, Joey Gibson, a former Washington Senate candidate who founded Patriot Prayer and has led rallies in Portland and in the Pacific Northwest, said the pro-Trump caravan through Portland did not have "any connection" with Danielson's shooting.
"You had over 1,000 cars that went into Portland safely and got out. It was a very positive event and we went down there with Jay in the back of the truck and we went through downtown Portland without any issues," he said. 
"I am blessed to have even spent time with Jay on Friday night too. We spent a good amount of time together," he added. "We went through. Did our thing, we had a great time, came out, went back to the meet-up spot and then Jay and Chandler [Danielson's friend] went into Portland because Jay lives in Portland."
Gibson said that the thing that people need to understand is that Danielson was a resident of Portland and had every right to be in the city. 
"You need to understand that. Jay is a resident. He lives in downtown Portland. He owns a business in Portland," Gibson stressed. "This is why he kept on the down-low [used a pseudonym] because he owned a business in the city of Portland."
"As Chandler explained, [the perpetrators] walked up to them and they identified them as two Trumpers, I believe, or two conservatives, or whatever they thought," he added. "They intentionally executed him and they tried to execute Chandler. The first bullet went to Chandler's bear mace can and that exploded and that is what made the cloud. The second bullet hit Jay's chest and Jay was done, like real fast."
Gibson denied that two Patriot Prayer supporters pepper-sprayed the perpetrators. 
"Even if they did pepper spray them, they did not deserve to get shot. It is not worth taking someone's life," he said. 
Since 2016, Gibson has led pro-Trump protests in Portland and other cities across the Pacific Northwest whose attendees have in the past clashed with left-leaning demonstrators. In a previous interview with The Associated Press, Gibson decried the accusation that Patriot Prayer is a "hate group." He said the organization seeks to exercise their freedom of speech without being interfered with by left-wing protestors.