5 Tips for Surviving a 'Blue Christmas'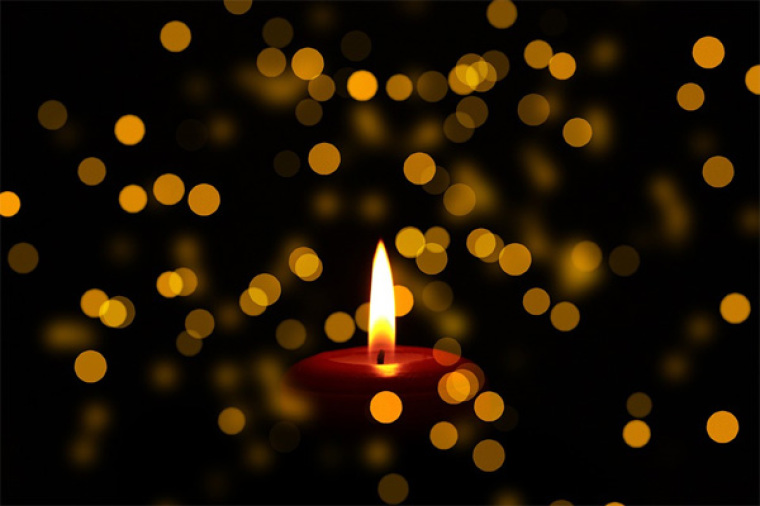 I have often heard people in grief and divorce support groups make comments such as, "I wish I could just go to sleep and wake up on Jan. 2." The holidays, and Christmas in particular, often create a sense of dread for people who've lost a family member to death, who've suffered a painful divorce, or who've experienced other types of crises. It feels painful and out-of-step for those in the midst of deep heartache to watch happy families celebrating at Christmastime. It seems to them that they are stuffing their grief if they force themselves to sing songs like "Joy to the World."
Since feeling blue during the holidays is such a common sentiment, many churches have seminars to help people in emotional pain minimize their stress during the holidays. Several tips from these classes are actually quite good for people who aren't suffering that "holiday dread" feeling also.
Here are some of the best ideas for surviving the holidays I've heard:
1. Take care of yourself. When you're in emotional distress, you sometimes have to remind yourself to eat healthily, get exercise, drive more carefully, etc. Give yourself permission to rest when you are tired and to otherwise nurture yourself. Consider pampering yourself during this time to be your holiday gift to yourself.
2. Pare down; keep it simple. Your energy is low and your mind isn't working on full power. Let go of holiday expectations. Give yourself permission to say no to parties and activities that drain your already-reduced energy. Do you really need to put up a Christmas tree or send Christmas cards this year? Do you absolutely have to say yes to that party invitation that fills you with anxiety?
Consciously think about what you can eliminate or pare down from your usual holiday routine this year, and don't feel guilty when you do. People who truly love you will understand when you tell them politely you appreciate their invitations but you just aren't up to it this year.
3. Do something different this year; maybe even start a new tradition. If you can't fathom trying to go through the Christmas routine you've followed in the past, it's fine to deviate from your ordinary practice. I've known people who've decided to go on a trip or even just spend Christmas in bed. There is no right or wrong when you're hurting. It's OK to take care of yourself by doing what feels best to you.
Some churchgoers find relief in attending a "Service of the Longest Night" or "Blue Christmas" service instead of their usual church Christmas service. Service to the less fortunate can help keep one's pain in perspective; a number of grieving people choose to volunteer for Meals on Wheels or to visit lonely people in nursing homes.
4. If you've lost a loved one, memorialize them as a part of family gatherings. Think about including some type of remembrance for the person you're missing this year.
For instance, some families like to keep candles burning during the holidays in honor of loved ones. Others keep an empty chair at the table, or place their loved one's picture in a prominent place. Be real; "faking it" takes too much emotional energy and it's a relief to acknowledge the "elephant in the room." Talking about memories and expressing emotions in a safe environment are amazingly healing.
Often others may think they're being considerate of you by not talking about your situation, so you may need to make it clear that you do want to talk about your loss. And don't be ashamed or apologetic if that leads to tears. A good cleansing cry helps clear out negative emotions and even opens you up to some flashes of joy. Crying and storytelling are both healing and important parts of healthy grieving.
5. Focus on the true meaning of Christmas. Remember holidays are "holy days." Christmas is a sacred time when we recognize the One who loved us enough to enter into our fallen world, to suffer and conquer death, so that we don't ever have to die. If we didn't live in a broken world with pain and suffering, we wouldn't need Christmas! Maybe this year is the time to retreat from the busyness and commercialism of past Christmases and really celebrate the simplicity of the Christmas message.
So even though our hearts may not feel like it, let us try to find some moments of joy in this holiday season as we contemplate our Savior's birth and the promise it brings of eternal life.
We can rejoice in the assurances that we have from our God that we are loved passionately, that God is always with us, and that one day we will see God and our precious loved ones in a specially prepared place beyond anything we have ever known or imagined on this earth. We can find peace in knowing that our loved ones are already there, safe and secure in God's arms.
I love these words from Martha Beck:
If it is winter in your heart during this season of celebration, try not to see the holidays — the holy days — as a demand that you feel jolly, merry, calm, and bright right now. That is not what our most sacred celebrations were designed to mean.
They were established to remind us that in the midst of the darkest winter, the path to invincible summer is waiting for us in our own hearts.
That simply by loving yourself as you are right now, and letting God love you — especially if you are angry, sorrowful, lost, and cold — you will usher in the day when the light begins its slow return to your spirit.
That is my prayer for you this Christmas.