5,500 Women Hospitalized Every Year After Suffering Complications From Abortion: Study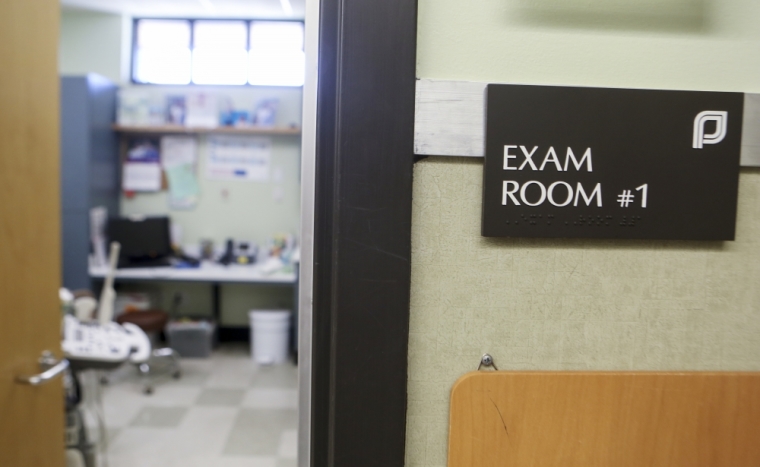 A new study released earlier this month has found that an average of 5,500 women are sent to emergency rooms each year in the United States because of complications related to abortion procedures.
Yet, some researchers still claim that there isn't enough basis to show that health and safety regulations on abortion clinics will have a beneficial impact.
The study, which was led by Ushma D. Upadhyay, a professor at the University of California-San Francisco's Department of Obstetrics, Gynecology & Reproductive Science — who has opposed state regulations on abortion clinics — indicates that there were at least 27,941 women who ended up in an emergency room after receiving abortions between 2009 to 2013.
The study was an abortion advocacy response to news reports and laws passed in some states that "suggest abortion-related medical emergencies are common" (which you can read more about on CP here, here, here, here and here) and create a need for "an accurate understanding of abortion-related emergencies" that can help inform policies and practices.
Despite the fact that data found that in just five years over 27,000 women have gone to emergency rooms due to complications from having abortions, the study claims that "perceptions that abortion is unsafe are not based on evidence."
"Abortion-related [emergency department] visits comprise a small proportion of women's ED visits," the study concludes. "Many abortion-related visits may not be indicated or could have been managed at a less costly level of care. Given the low rate of major incidents, perceptions that abortion is unsafe are not based on evidence," the study claims. 
The study was published by the peer-review journal BMC Medicine and led by Upadhyay. Researchers used data from the Nationwide Emergency Department Sample, which is a nationally representative sample taken from 947 to 964 hospitals each year. The study focused on women and girls of the reproductive age — 15 to 49.
The study also assessed whether or not the emergency department visits were major incidents (requiring blood transfusion, surgery or inpatient stay).
The study states that just 0.01 percent of the 189,480,685 emergency room visits by women of reproductive age highlighted by the sample between 2009 to 2013 were abortion related. Of those visits, 51 percent receive observational care only. However, 20 percent of emergency room visits by women who had suffered complications from an abortion (about 5,588 patients in five years) were for major incidents that required a transfusion, surgery or inpatient stint.
While about 22 percent of the abortion-related visits resulted in admission to the same hospital, the study found that only 1.4 percent of those visits were related to self-induced abortions.
According to the study, 0.11 percent of all abortions in the U.S. during the study period resulted in major incidents as seen in emergency departments. Although that number might not seem like much, if it were applied to the approximately 644,435 abortions reported to the federal government in 2013, it would equate to about 708 major incidents per year. It should be noted that 708 is not an official figure but merely an application of the study's finding to the government's own abortion total for the final year of the study.
Considering the study was funded by the Society of Family Planning, which seeks to "advance sexual and reproductive health through research, education, advocacy and professional development," the researchers conclude that safety regulations on abortion are "unlikely to have any impact on women's health outcomes."
The reason for this conclusion is because the "rate of major incidents is very low."
Just because the rate of major incidents that are abortion-related are low doesn't mean that there aren't risks associated with abortion.
Women who go to abortion clinics should be told of the risks, especially if they are referred there by their college or school, Students for Life of America spokesperson Matt Lamb told Campus Reform.
Thirty-four percent of women seeking abortion related care at emergency departments during the study period were between the ages of 20 and 24. A total of 12.9 percent were between the ages of 15 and 19.
"Any place that commits abortion should absolutely have to inform people of the risks," Lamb told the conservative outlet. "Colleges should not be committing abortions nor referring students for abortions, but if they are going to do so, they should have to inform students of the risk, because it is incredibly unlikely that Planned Parenthood or another abortion facility will do so."
The study comes after the United States Supreme Court struck down a Texas law in 2016 that required abortion doctors to have admitting privileges at hospitals and held abortion facilities to the same regulatory standards as day surgery centers, such as having doorways that can accommodate paramedic stretchers and sterilizers for surgical instruments.
In a majority opinion, Justice Stephen Breyer argued that the state law "provides few, if any, health benefits for women, poses a substantial obstacle to women seeking abortions, and constitutes an 'undue burden' on their constitutional right to do so."
Although abortion supporters claim that abortion is much safer today, fatalities still occur. Earlier this year, a coroner in London accused an abortion clinic of "repeated failures of recording of observations" in a case of a woman who died in 2012 due to complications from her abortion procedure. Many other women have also died from abortion complications. 
Another staggering number highlighted in the study was the fact that 91 percent of patients seeking abortion-related emergency department care were of urban residence. Additionally, 92 percent of abortion-related visits occurred at urban hospitals.
Twenty-seven percent of the women seeking abortion-related emergency department care lived in a ZIP code included in the lowest national income quartile.
The average cost of the emergency department visits was $4,719 and 8.6 percent of emergency department visits cost $10,000 or more.