6 Facts You Should Know About Syrian Refugee Debate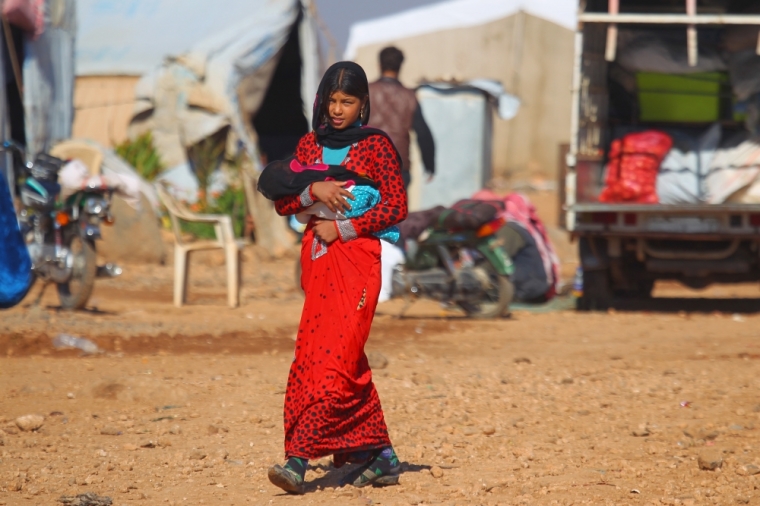 4. About 70 percent of refugees who participate in employment-training no longer need public assistance six months after resettling.
Kevin Appleby, the director of migration and refugee services with the U.S. Conference of Catholic Bishops, told the staffers that most resettled refugees who participate in a State Department's match-grant employment training program with the USCCB are able to get jobs and be independent contributors to society within the first six months of their resettlement.
Applebee said that seven out of 10 refugees who participate in the program, which is a $2,200 per-refugee grant the State Department gives to the resettlement agencies to train refugees for employment and help them find jobs, are no longer reliant upon the government for financial assistance six months after arriving.
"The purpose of the resettlement program is to get the refugees self-sufficient as soon as possible, so they are not relying on public assistance," Appleby said. "We find that it has been very successful."
5. Governors can't ban refugees from being placed in their states.
As 31 state governors have indicated that they will not allow the Obama administration to place Syrian refugees in their states, Jenny Yang, the vice president of advocacy and policy for World Relief, told the staffers that the governors don't have the legal authority to do that.
"Legally, the federal government has jurisdiction over these programs, which means that even though governors are saying they don't want refugees coming into their state, legally the administration can continue to allow Syrian refugees to go to that state," Yang said.
Although the federal government has the legal jurisdiction over states, states' unwillingness to take in Syrian refugees has caused some issues for the Syrian refugees that are currently being resettled.
"On the practical level, there are ramifications," Yang stated. "For example, there was a Syrian refugee family that was supposed to go to Indiana last week. But because the governor of Indiana said that he didn't want any refugees coming to Indiana, that case was actually re-routed to Connecticut."
6. Most Christian refugees don't go to UN camps to register as refugees.
While 96 percent of the approximate 2,000 Syrian refugees who have resettled in the United States in the last five years have been Muslim, only about 61 Christians have been resettled to the U.S.
Although Christians accounted for 10 percent of the Syrian population, they only represent about three percent of the resettled Syrian refugee population in the U.S. since the start of the Syrian civil war.
That has a lot to do with the fact that Christian refugees are not going to United Nations refugee camps because they fear that they will continue to be persecuted by Muslim refugees.
Since most of the refugees referred by the U.N. to the United States are people who are living in one of the UN's refugee camps, Christian refugees who are not going to those camps won't be considered for resettlement inside the U.S., Hudson Institute's Nina Shea argued.
"The UN is basically unloading; it's emptying out its camps," Shea told Fox News. "It's not seeking those who are outside its camps, much less giving affirmative action for those who are facing genocide. It's just an expedience measure for those who are in their own camps, so non-Muslim minorities are poorly represented among them."