6 Hilarious Moments From the Inauguration of President Donald Trump
Some hilarious unscripted moments were caught on camera during Friday's Inauguration Day ceremonies. 
Former President George W. Bush really wanted to stay dry when the rain came.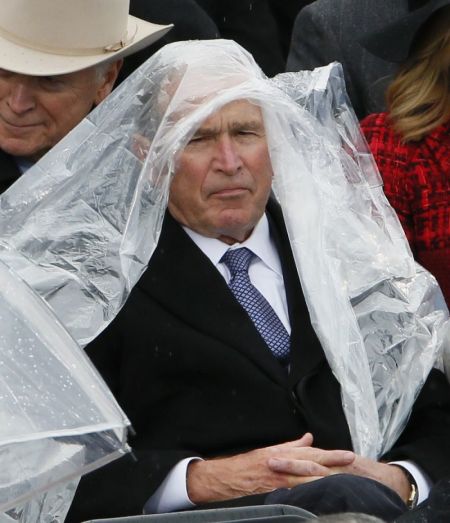 So what if he looked silly. It's not like he's running for president again. 

Here is the incoming president reminding the outgoing president that he has experience in the WWE.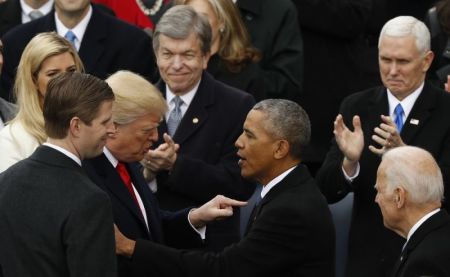 Michelle Obama is doing her best "McKayla Is Not Impressed" impersonation.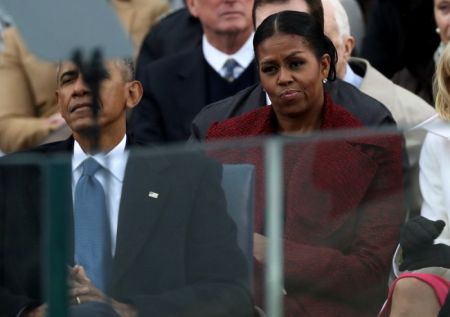 John McCain and Bernie Sanders have a good laugh at Cory Gardner's expense.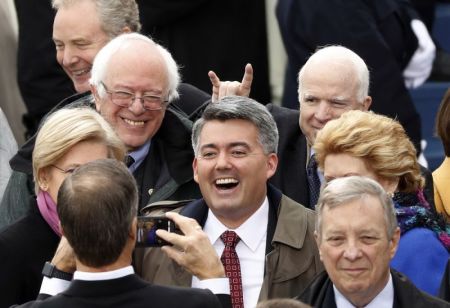 Bernie and John just having too much fun together.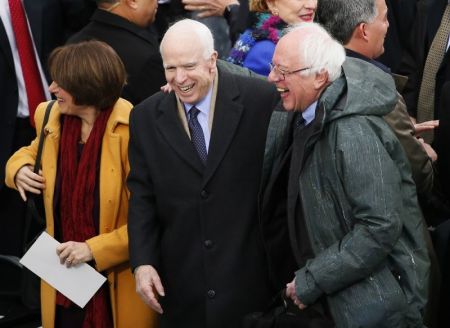 Who was Bill checking out when Hillary caught him?