6 Interesting Facts About Scott Walker's Christian Faith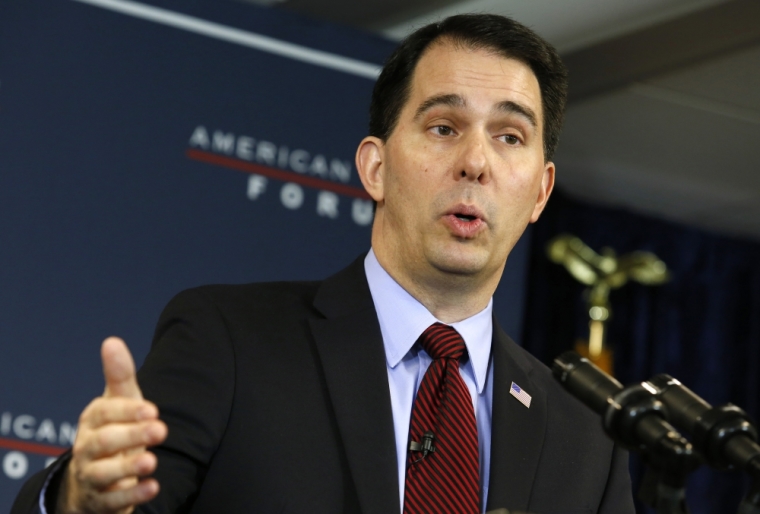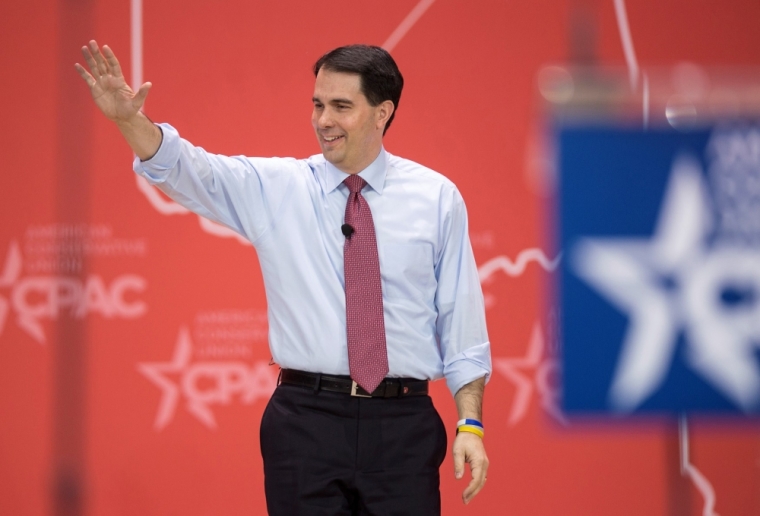 View Photos
One of Scott Walker's claim to fame is that he is the only governor in the history of the United States to survive a recall election. He also left college without completing his degree, which if elected, would make him the first president since Harry Truman without a degree.
The fact that Walker has been elected three times in five years in a state often dominated by Democrats is appealing to many Republican activists. Walker pushed for bold right-to-work legislation that caught the ire of labor officials and activists and led to a historic standoff in the state capital of Madison in 2011 and 2012.
Part of Walker's appeal to conservative supporters is that he has emerged victorious from multiple political assaults from the left. Below are six facts about the faith of Scott Walker:
1. Scott Walker was hounded by some in the media in February when a reporter asked him if President Obama was a Christian. Walker's response: "I don't know."
A lot of political pundits and media hounded the two-term governor for his response, but Walker brushed it off saying he hasn't had a conversation with the president about his faith and stated he did not know about Obama's background.
Perhaps to stem some of the blowback, Walker's communication director later responded, "Of course the governor thinks the president is a Christian. He thinks these kind of gotcha questions distract from what he's doing as governor of Wisconsin to make the state better and make life better for people in his state."
2. Walker's father was a Baptist minister and his son often helped with the ministry. The New York Times notes some Sunday's Walker even preached the sermon.
A New York Times profile of Walker's faith background makes mention of a congregant of his father's American Baptist Church in Wisconsin that Walker would fill in for his father on occasion.
3. He now attends and is a member of the more theologically conservative non-denominational Meadowbrook Church in Wauwatosa, Wisconsin.
Walker's former American Baptist Church voted in 2005 to affiliate with the Association of Welcoming and Affirming Baptists, which is accepting of homosexuality. Some members at his former church believe Walker cut ties with the church for its liberal drift, but Walker claims it had to do with finding a church better suited for his children.
At his new church, a former pastor described Walker as "a very disciplined man," who is "thoughtful" and reflective on theology and church issues. Walker has described his church as "one of my greatest refuges."
4. In April, Walker said he and his wife read daily devotions together from the popular Christian devotional book, Jesus Calling, by Sarah Young.
The popular devotional by Young has sold over 10 million copies and was Amazon's 5th best-selling book for 2013.
5. An atheist group demanded that Walker delete a Tweet where he quoted the popular passage from Philippians 4:13: "I can do all things through Him who strengthens me."
The Christian Post reported the story in 2014, where The Freedom from Religious Foundation, known for scouring the country for public mentions of Christianity, aggressively challenged Walker's Tweet because it came from his official governor's account. The governor and his office ignored their request, deciding to leave it up indefinitely.
6. Walker was baptized at 13 years of age.
According to the Milwaukee Journal Sentinel, he described his baptism in 1980 as a moving experience:
"Lord, I'm ready…I'm ready to say – not just in front of my church, in front of the whole world – but I most importantly say at the foot of your throne that I'm ready to follow you each and every day." Walker says his faith has "made all the difference in the world to me, for good times and bad."