6 Interesting Facts About the Christian Faith of Marco Rubio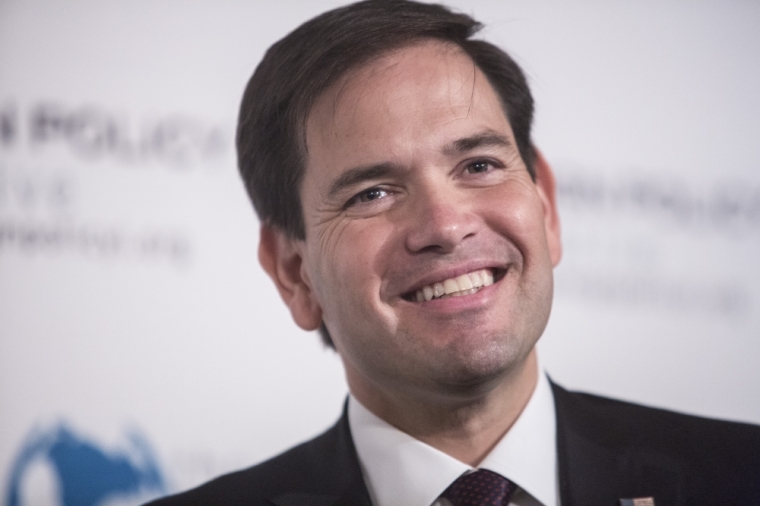 Marco Rubio is often cited in the media as the second preferred choice as the presidential nominee for many Republican voters.
The Florida senator initially emerged as the conservative dark horse candidate during the 2010 Republican nomination for the U.S. Senate, eventually overtaking former Florida Gov. Charlie Crist.
Rubio is the former Speaker of the Florida House of Representatives. The son of Cuban immigrants, Rubio is married to a former Miami Dolphins cheerleader and the couple have four children.
He has emphasized his modest background often declaring, "I was raised paycheck to paycheck." Growing up, Rubio moved temporarily to Las Vegas where his mother worked as a hotel housekeeper and his dad was a bartender.
Below are six facts about the Christian faith of Marco Rubio:
1. According to World magazine, Rubio is the top choice of "Evangelical insiders."
While Donald Trump continues to dominate the broader Evangelical category, Rubio has purportedly surged among 'Evangelical insiders.' World magazine claims 53 percent of leaders and 'insiders" favored Rubio. The Christian Post's Executive Editor Richard Land compared Rubio's charisma to former President John F. Kennedy.
2. USA Today recently joked "the religious journey of Marco Rubio has more twists than a pretzel."
Baptized Roman Catholic as an infant, Rubio's mother attended Mormon services for a while in Nevada where he was baptized again at 8 years old. His Latter-day Saints journey was short lived. Rubio identifies as Catholic today. When he moved back to Miami at 13, he began attending Catholic services again. He also attends Protestant Evangelical services, Christ Fellowship in Miami, with his wife.
3. Rubio spent four years of his life only attending Protestant services with his wife.
According to the New York Daily News, in 2000, for a period of four years Rubio only attended Protestant services with his wife. Rubio has said that he missed the Eucharist within Catholicism and now attends a Protestant service with his wife on Saturday night and a Catholic service on Sunday.
4. Rubio has admitted in the past that "perhaps I didn't do a good job of spiritually leading my family."
He declared, too, that he was not being a strong spiritual leader in his family while he was away from the Catholic Church.
"Sometime in 2000, I unfortunately got really busy with my political stuff," declared Rubio. "I perhaps didn't do a good job of spiritually leading my family, which is one of the roles I play alongside my wife."
Rubio said his kids have received holy-communion in the Catholic Church and credits his children growing up for making him more focused on spiritual matters in the home.
5. While attending Mormon services when he was young, Rubio once lectured his dad for being a bartender and serving alcohol.
The New York Daily News says Rubio "even chided his father, who was a bartender, about serving alcohol, a substance abhorred by the Church of Jesus Christ of Latter-day Saints."
6. Rubio said that America is at the "water's edge" of "mainstream Christianity" being considered "hate speech."
In May, Rubio told the Brody File. "If you think about it, we are at the water's edge of the argument that mainstream Christian teaching is hate speech.
"Because today we've reached the point in our society where if you do not support same-sex marriage you are labeled a homophobe and a hater," he added.