6 Popular Megachurch Bands That Are Reinventing Worship
Bethel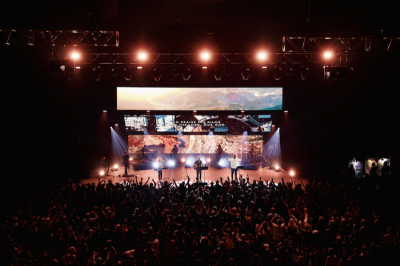 Bethel Music is another worship ministry that formed from a group of believers out of the congregation at Bethel Church in Redding, California. Since they first began seven years ago, Bethel Music has grown from being a local church worship band to becoming a global outreach.
"We are deeply grateful for the opportunity to create worship songs and music that both glorify God and equip the global church community. We're encouraged by all of the other amazing Christian musicians who bring hope through their God-given talents and hearts to worship the Lord," Bethel told The Christian Post in a statement.
"Our desire is to pursue God's presence and to minister to Him above all else, and it has been a joy to see the worldwide church extravagantly respond to a good God."
The Bethel Music artist roster includes: Brian and Jenn Johnson, Jeremy Riddle, Steffany Gretzinger, Amanda Cook, Jonathan David and Melissa Helser, Leeland, Hunter Thompson, Paul and Hannah McClure, Kalley Heiligenthal, Josh Baldwin, Cory Asbury and Kristene DiMarco.
The award-winning music collective have six Top Billboard Christian Albums. Their latest live record, Moments: Mighty Sound, was released in May 2018.
"In our history at Bethel, there was a line drawn in the sand where we said, 'This is why we're alive, this is our supreme responsibility, our great God-given opportunity to be those who minister to the Lord.' As a church, our entire ministry grew out of that priority. Most everything we've ever learned, we've learned as worshippers," Pastor Bill Johnson said on the church's website.