7 Christian Celebrities Begin 2017 Reflecting God to Fans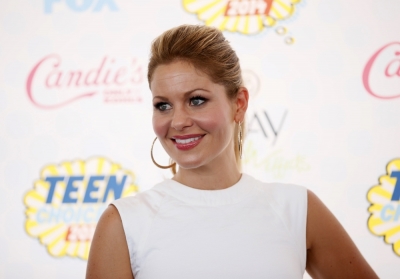 4. Candace Cameron-Bure is cherishing family more than opportunities
Candace Cameron-Bure, 40, experienced some exciting professional opportunities last year, but the "Fuller House" actress isn't forgetting that God has given her blessings far beyond a great career.
"2016 was a pretty incredible year for the Bure's. We had many milestones including my 40th birthday, our 20 year anniversary, Natasha's 18th birthday and graduation from high school," she wrote on Instagram. "'Fuller House' seasons 1 & 2 premiered on Netflix with outrageously high viewership with a season 3 pick up and I co-hosted my last episode on 'The View.' I thank God for all the opportunities."
Cameron-Bure went on to add, "even more, I thank God for my family who blesses me beyond measure."