First female VP, oldest president elect: 7 interesting things about projected 2020 election outcome
A vice president of many firsts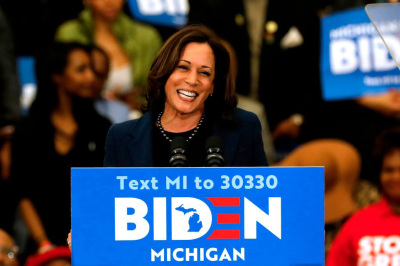 Democratic United States Senator Kamala Harris of California will make history if the projected results are certified in the 2020 presidential election by becoming the first woman elected vice president.
Biden selected Harris in August, fulfilling an earlier primary campaign promise to have a running mate who was a minority female.
Harris was a fierce critic of Biden, at one point taking him to task during a Democratic primary debate over his past opposition to federally mandated busing to desegregate schools.
Harris would also add to her milestones as the first African-American vice president, the first Indian-American vice president, the first stepmother to be vice president, and the first vice president to have graduated from a historically black college or university.
In addition to being a reporter, Michael Gryboski has also had a novel released titled Memories of Lasting Shadows. For more information, click
here.