First female VP, oldest president elect: 7 interesting things about projected 2020 election outcome
The second Catholic to win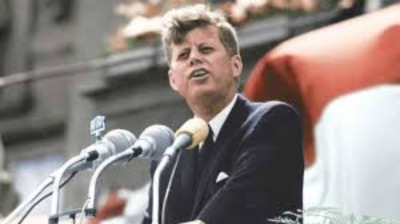 Despite being the largest religious denomination in the United States, Biden will be only the second member of the Roman Catholic Church to be elected president of the United States.
The first was Democrat John F. Kennedy in 1960, who during his time fought allegations that if elected president, he would blindly follow the dictates of the Vatican.
"I believe in an America where the separation of church and state is absolute, where no Catholic prelate would tell the president (should he be Catholic) how to act, and no Protestant minister would tell his parishioners for whom to vote," explained Kennedy before a group of Protestant ministers in advance of the 1960 election.
"I believe in an America that is officially neither Catholic, Protestant nor Jewish; where no public official either requests or accepts instructions on public policy from the Pope, the National Council of Churches or any other ecclesiastical source; where no religious body seeks to impose its will directly or indirectly upon the general populace or the public acts of its officials; and where religious liberty is so indivisible that an act against one church is treated as an act against all."
In addition to being a reporter, Michael Gryboski has also had a novel released titled Memories of Lasting Shadows. For more information, click
here.