7 Trump Actions Evangelicals Did Not Like
2. Deportation of Christians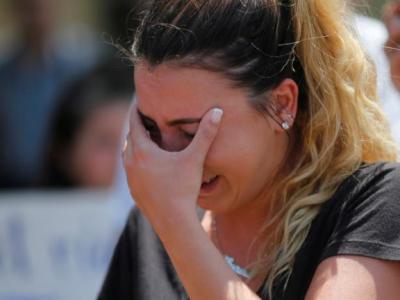 Trump also received criticism from evangelicals when Immigration and Customs Enforcement agents began detaining and threatening with deportation hundreds of Christian immigrants.
The U.S. government detained not only Christians who crossed the border from Mexico but also began detaining Christian refugees from places where the level of persecution is high, such as Iraq and Indonesia.
In July, it was reported that members of Trump's informal evangelical advisory council directly expressed their concern when it was reported that the Trump administration was going to deport 100 Iraqi Christians back to a nation that has seen its Christian population dwindle to near extinction because of persecution in the last 15 years.
A couple of evangelical leaders involved in a briefing of about 30 faith leaders with White House staffers in July told The Christian Post that they sent legal memos to the administration voicing their concern about the issue.
"We were all involved and I was there in that moment and yes, we reached an agreement that was what we were doing," former Southern Baptist Convention President Ronnie Floyd, the pastor of Cross Church in northwest Arkansas, told CP.
Johnnie Moore, a religious freedom advocate and evangelical communications executive, told CP that the "memos were sound legal arguments, rooted in genocide declarations passed by both houses of Congress to show a legal justification for treating these particular individuals differently."
Earlier this year, Samuel Rodriguez, president of the National Hispanic Leadership Conference, expressed concern with the high amount of law-abiding Latino immigrants being targeted by the Trump administration for deportation, including some Christian pastors, even though Trump promised to target criminals for deportation.
"We are looking at, for example, a mom whose kids were born here and whose kids don't even speak Spanish. The mom who came here legally with a visa and the visa expired and she never got a deportation order was deported," Rodriguez said at the time. "These kind of egregious stories are the stories taking place. That is why I oppose it. I really want our president to fulfill his entire promise."