7,000 Evangelicals From Around the World March in Jerusalem Awaiting Jesus' Return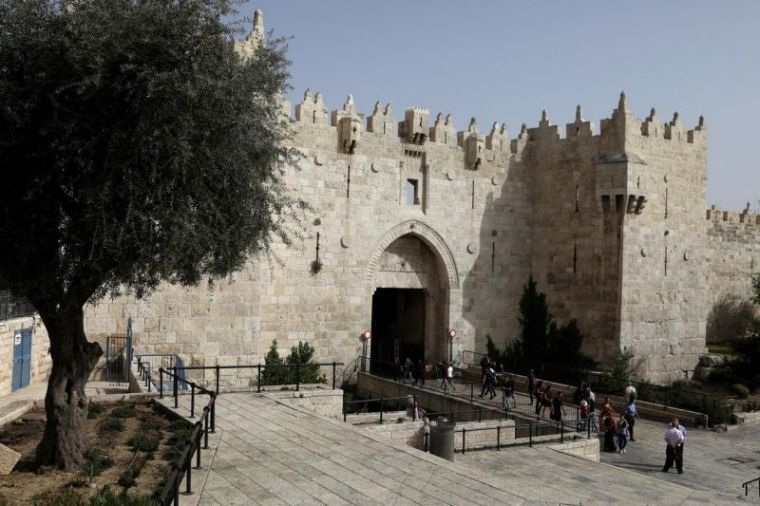 Nearly 7,000 evangelicals from over 100 different countries marched in Jerusalem Thursday as part of a celebrations looking forward to Jesus Christ's return.
The Jerusalem Post reported that the annual Feast of Tabernacles drew locals and foreigners in an celebration of music and flags, with the largest delegations coming from Brazil, with 900 members. Another 500 people came from the Ivory Coast, outnumbering even the U.S. congregation.
Evangelicals from the U.K., the Philippines, South Africa, and many other countries were also present.
The event, organized by the International Christian Embassy Jerusalem, presents itself as a glimpse of the future, when the Bible says that the world's nations will be united in Jerusalem.
"During the Feast of Tabernacles, or Sukkot, the Jewish people were to gather together in Jerusalem not only to remember God's provision in the Wilderness but also to look forward to that promised Messianic age when all nations will flow to this city to worship the Lord," the website states.
It adds that Tabernacles is unique, as described in Deuteronomy 31:12, since the Gentile nations were invited to worship God in Jerusalem with the Jewish people.
Participants at the event, such as Pastor Eliana Cabral, a U.S. citizen born in Brazil, said that the event seeks to show Israel that it has people's support.
"We are supporting and praying for Israel, because if Israel is strong, then it will help bring Jesus for the second time. We are coming because we want to bring the Lord, who is Jesus, to the people, to Israel," Cabral said.
Another U.S. attendee, Eunice Jones, said that she came to pray for people and join in the fellowship.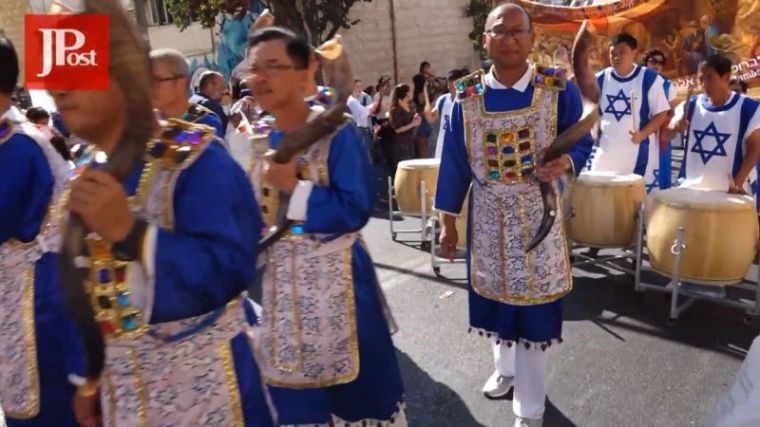 "We believe that God has chosen Israel as the chosen people and that this land here is where he is going to come in the end, Jesus, the messiah. We're waiting for the messiah, whether it's the first time for Jews or the second time for Christians," Jones said.
Israeli government officials have welcomed the event and the thousands of evangelical participants. Back in 2015, Akiva Tor from the Israeli Foreign Ministry said:
"When there are large numbers of Christians who are interested in visiting Israel and understanding Israel — that, of course, is very, very helpful toward improving our international standing."
ICEJ states on its website that the Sukkot is observed because of its future prophetic purpose.
"Throughout the Messianic Age, the entire world will celebrate this feast because it will mark the return of Jesus to the Earth," it explains.
"But for now, Christians flocking to Jerusalem to celebrate the Feast of Tabernacles is a powerful statement of faith demonstrating that we believe the millennial Kingdom of Jesus is coming."