731 New Yorkers Changed Gender on Their Birth Certificates in Last 2 Years, Youngest Is 5-Y-O Child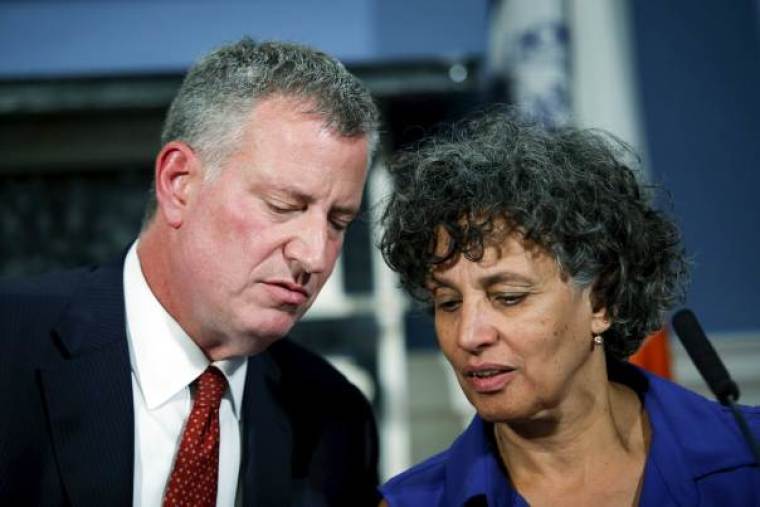 Over 700 people in New York City have changed the gender listed on their birth certificates in the last two years since the city government began allowing residents to do so.
According to CNN, officials at the New York City Department of Health and Mental Hygiene released two-year data last week that indicates over 731 gender-change applications had been approved by the agency since the department adopted a new health code that eased requirements to make such a change to vital records in 2015.
The two-year-old change in the city's health code allows for anyone who wants to change the gender on their birth certificate to do so without needing to show proof of sex reassignment surgery. All that is required now, under city law, to change the gender on a birth certificate is for the person in question to get a health professional to sign an affidavit stating that the person has a real need for the gender change.
The ages of those who had their genders changed in the last two years ranged from just 5 to 76. Forty-one of the 731 were younger than 18 at the time of the change and had to get parental consent. About 55 percent of the gender changes were from male to female.
CNN reports that an average of about 20 birth certificates had been changed per year before the policy change was enacted.
"As jurisdictions around the country continue to adopt policies of discrimination against transgender people, it is crucial for this city to reaffirm its commitment to equality and health equity," department's commissioner Dr. Mary Travis Bassett, said. "We will continue to work with the community to recognize and affirm transgender lives, improve our services, reduce stigma and promote the health of all transgender New Yorkers."
The health code also allows for residents who don't want to be identified as a male nor female to change their birth certificate to read "intersex."
The city made headlines late last year when they issued an "intersex" birth certificate to 55-year-old Sara Kelly Keenan. It is believed that Keenan's "intersex" birth certificate is the first time that a birth certificate had ever been marked with "intersex" as the gender.
"Birth certificates should reflect the truth of our identities," Democrat City Council Member Carlos Menchaca said, according to CNN.
Although New York City may be the first government to recognize "intersex" on birth certificates, it was reported earlier this month that officials in San Francisco, California, moved to allow three residents to change their legal gender to "non-binary."
One of the residents who made the change is 69-year-old David Strachan, who told the Bay Area Reporter that he requested the change because of an "an intersex condition."
"I have a non-binary DNA makeup, and it just makes sense to have a non-binary gender on top of it," Strachan said.
In late January, state legislators in California introduced a bill that would allow people to choose "non-binary" as the gender on their driver's license.