9 Church Members Slaughtered During 2015 Emanuel AME Church Bible Study to Get Memorial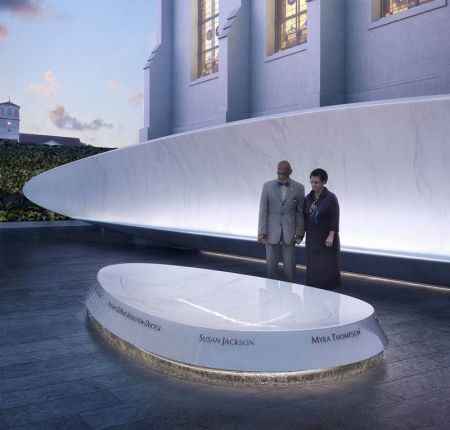 Three years after nine members of the Emanuel AME Church in Charleston, South Carolina, were violently gunned down by an avowed white racist during a Bible study in June 2015, church officials announced Sunday that they will be honored with a memorial.
Plans for the permanent tribute to the late parishioners designed by Michael Arad, the architect behind the 9/11 Memorial in New York, were unveiled by officials at the church on Sunday evening, The Associated Press reported. Sections of the church's parking lot will be transformed into a stone memorial courtyard and a grassy survivors' garden The New York Times said.
Arad, who is a New York-based partner with Handel Architects, told The New York Times that the memorial was "intended to promote a sense of community, that when you walk into this space, you become a member of this congregation."
The memorial will consist of a marble fountain with carvings of the victims' names flanked by curved stone benches that rise above visitors' heads "like sheltering wings," the church said in a news release.
"When you walk into the memorial, it's going to give you the feeling of being embraced, just embraced with warmth," City Councilman William Dudley Gregorie, a church trustee who lost a loved one in the attack, told the AP.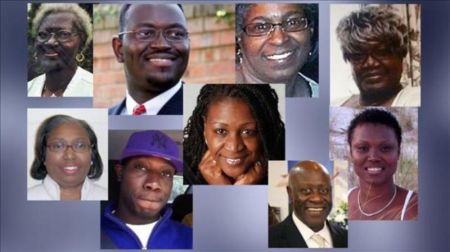 A foundation connected to the church is now seeking to raise an estimated $15 million to $20 million, John Darby, a prominent local developer who's a co-chairman of the campaign along with Emanuel's pastor, the Rev. Eric S.C. Manning, also told the Times.
Dylann Roof, 24, was sentenced to death in 2017 for killing the nine black worshipers as they prayed at the Bible study.
Just two days after the massacre, many relatives of Roof's slain victims, including Felicia Sanders, one of just three people to survive the attack, offered him forgiveness.
"We welcomed you Wednesday night in our Bible study with welcome arms," an emotional Sanders said back then. "Tywanza Sanders was my son. But Tywanza Sanders was my hero. Tywanza was my hero. ... May God have mercy on you."
In addition to Sanders' son, the other victims of the massacre are: the former pastor of Emanuel African Methodist Episcopal Church, the Rev. Clementa C. Pinckney; the Rev. Sharonda Coleman-Singleton, 45, a high school speech pathologist and track coach; Cynthia Hurd, 54, a county library manager; Ethel Lee Lance, 70, a longtime church member and sexton; the Rev. DePayne Middleton-Doctor, 49, a college enrollment counselor; the Rev. Daniel Lee Simmons Sr., 74, a retired pastor who filled in part-time at the church; and Myra Thompson, 59, an English teacher and guidance counselor.