9 Iraqi Refugees Arrested Over Gang-Rape of German Woman in Vienna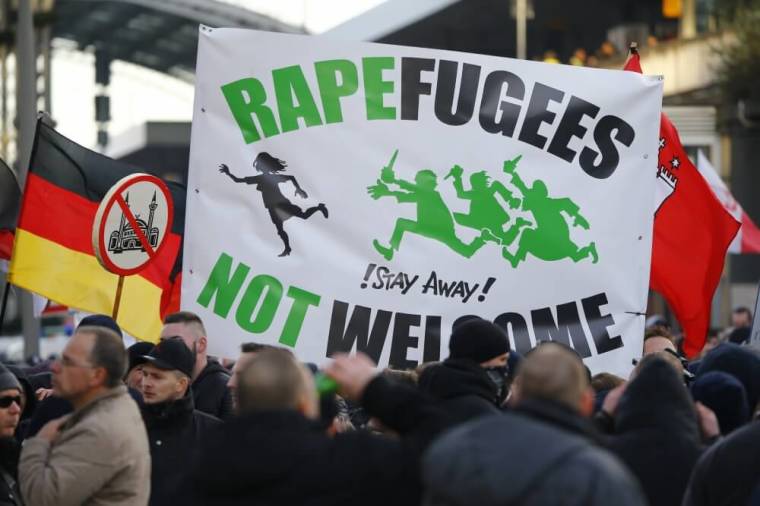 Austrian police in Vienna have arrested nine Iraqi asylum seekers and refugees over the alleged gang-rape of a 28-year-old German woman that happened on New Year's Day, reports have said.
A police spokesman said that the nine men are between the ages of 21 to 47, and all have either applied for or been granted asylum in Austria.
The men deny the alleged crime, Reuters reported, in which they are accused of gang-raping a German woman who was visiting a friend in Vienna in the apartment where two of the suspects were staying.
"The presumed perpetrators are likely to have taken advantage of the female victim's high level of inebriation," the Vienna police stated.
The woman, who wasn't named, says that she does not remember what happened, but accused the men of having drugged her.
Police spokesman Paul Eidenberger said that authorities are using video surveillance and other evidence to piece together what happened. He explained that the DNA evidence so far links at least four of the suspects to the crime, but noted that "all were involved."
"There is no doubt about the gang rape according to the biological traces," police told Der Spiegel.
"The investigations were difficult and protracted. On the trail of the suspects, investigators came by DNA material, interviews with witnesses and images from surveillance cameras."
Like a host of other Western European countries, Austria saw hundreds of thousands of asylum-seekers cross its territory last year, prompting the government to limit the number of asylum applications.
Germany led the way with as many as 1.1. million refugees admitted in 2015, which has caused tensions and protests in the country over immigration and safety issues. The German city of Cologne reported hundreds of attacks on women on New Year's Eve, with large gangs of young North African and Arab men robbing and carrying out sexual assaults on the streets.
The far-right PEGIDA movement responded with a large-scale march against refugees, holding signs such as "Rapefugees not welcome," and clashing with police.
The Cologne attacks led to the resignation of police chief Wolfgang Albers, over accusations that police failed to immediately report on the attacks, allegedly out of fears not to stoke further anti-immigration sentiment in the country.
Reuters noted that while Austria has not seen the same level of troubles, there have been other cases of immigrants accused of committing sexual and other attacks, which has fueled the far-right Freedom Party ahead of the re-run of the presidential election on Oct. 2.
The Telegraph noted that Norbert Hofer, the Freedom Party candidate, has promised that he will ban the Muslim burqas in Austria, and has threatened to take the country out of the European Union if Turkey is ever allowed to join.