A Brilliant Idea for Neighborhood Outreach (From a Youth Leader of Course!)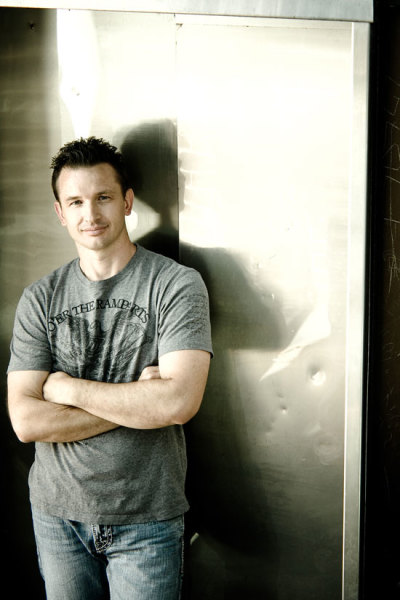 Brent Lacy, a blogger, author and Lead THE Cause University alumni youth leader, shared with me a strategy he is piloting with his teenagers to reach their community for Christ…9 blocks at a time. What I love about this plan is that it's not a "hit and run" service project. It starts with building relationships with neighbors and neighborhoods over the course of time through various service projects, sponsoring neighborhood block parties and collecting prayer requests. In the context of these relationships Brent and his teenagers will be able to share the good news of Jesus and invite adults (and their teenagers of course) out to church.
Here's a short video where Brent shares a little more about this idea.
Brilliant!
At Lead THE Cause University (a week long intensive leadership training sponsored by Dare 2 Share) we give youth pastors and their student leaders time to develop a "Get Multi-PLIED" Strategy that they can implement when they get back home. It all centers around their customized strategy to reach teens in their community for Christ. Brent's "Adopt a neighborhood" strategy shook out of this planning time at LTCU.
Pray for Brent, his teenagers and the neighborhood they are serving, praying for and "gospelizing." And pray about implementing your own strategy to unleash the gospel to get multiplied in your community through your teenagers.
Let's reach every teenager at every school in every community! Let's pray with passion, pursue with love and persuade with the truth of the gospel until every teenagers get's an opportunity to put their faith in Jesus.
Viva LA Cause!
Greg Stier is the Founder and President of Dare 2 Share Ministries International. He has impacted the lives of tens of thousands of Christian teenagers through Dare 2 Share events, motivating and mobilizing them to reach their generation for Christ. He is the author of eleven books and numerous resources, including Dare 2 Share: A Field Guide for Sharing Your Faith. For more information on Dare 2 Share and their upcoming conference tour and training resources, please visit
www.dare2share.org
.