A Mysterious Stranger at the Door Gave Her an Envelope and It Just May Save Her Life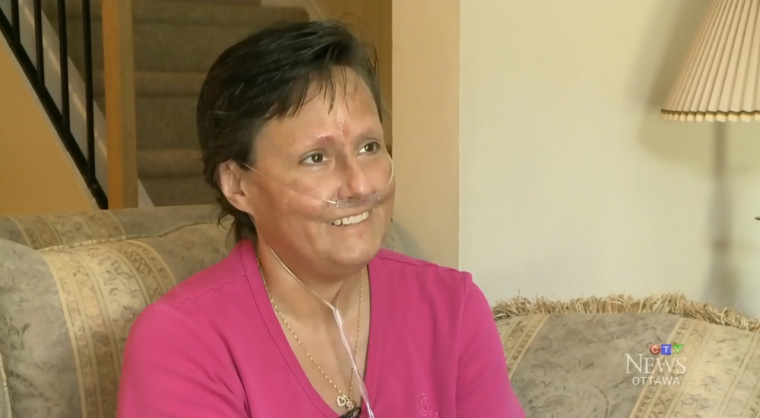 Stephanie Headley of Ottawa, Canada opened her front door to find a stranger in a cap, big sunglasses and a jacket zipped to the top. He handed her an envelope without a word. The 48-year-old mother said, "God bless you" as he turned to leave. He smiled and was gone.
When Headley opened the envelope, the critically ill mother of four collapsed from surprise, because it may just save her life. CBC reports this stunning story of generosity.