Abortions in America Drop to Historic Low; CDC Report Credits Contraception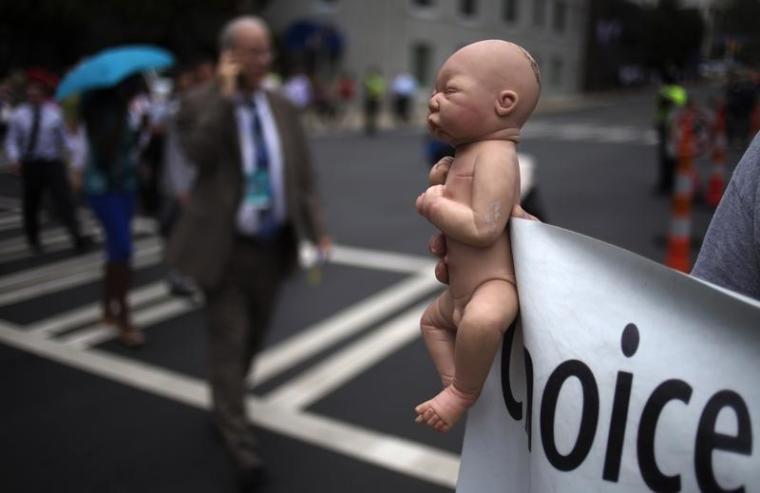 Abortions in America have dropped to an all-time low, according to a report by the Centers for Disease Control and Prevention, which found that the nation's abortion rate declined by two percent between 2013 and 2014.
The CDC said in its abortion surveillance report, published online this week, that it received a total of 652,639 abortion reports for 2014.
"From 2005 to 2014, the total number, rate, and ratio of reported abortions decreased 21%, 22%, and 21%, respectively. In 2014, all three measures reached their lowest level for the entire period of analysis (2005–2014)," it stated.
It explained that the number of abortions per 1,000 women of childbearing age also dropped to 12.1, which is a two percent decrease from the previous year.
Looking at the abortion rates among adolescents aged 15-19, the CDC found that there was a 49 percent decrease in the rate from 2005 to 2014. In that same time period, the birth rate dropped 40 percent.
The findings suggest that "adolescent pregnancies in the United States continue to decrease and that this decrease continues to be accompanied by larger decreases in adolescent abortions compared with live births."
While abortions rose in 1974 following the legalization of the practice and reached their highest levels in the 1980s, the rate has since been declining at a "slow and steady pace."
The report explained that the number of annual abortion-related deaths has fluctuated over the past 40 years.
"Because of this variability and the relatively small number of abortion-related deaths every year, national legal abortion case-fatality rates were calculated for consecutive 5-year periods during 1973–2007 and for a consecutive 6-year period during 2008–2013," it said.
"The national legal induced abortion case-fatality rate for 2008–2013 was similar to the case-fatality rate for most of the preceding 5-year periods but was much lower than the case-fatality rate for the 5-year period (1973–1978) that immediately followed nationwide legalization of abortion in 1973."
The CDC noted that there are limitations to its findings, as certain areas are not required to submit abortion numbers, and even states where medical providers are legally required to report all the abortions they perform have varied enforcement of the rule.
The authors of the report argued that "providing women and men with the knowledge and resources necessary to make decisions about their sexual behavior and use of contraception can help them avoid unintended pregnancies."
They listed the various kinds of contraceptives available on the market, and suggested that providing women with contraception at no cost can reduce abortion rates.
"Cost, as well as insufficient provider reimbursement and training, inadequate client-centered counseling or youth-friendly services, and low client awareness of available contraceptive methods are common barriers to accessing contraception," the report continued.
"Removing these barriers can help improve contraceptive use, thereby reducing the number of unintended pregnancies and consequently the number of abortions performed in the United States."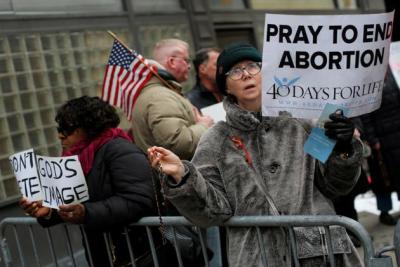 Other organizations, such as the Guttmacher Institute, have also reported that abortions are in decline in America, and that the rate fell by 14 percent between 2011 and 2014.
Michael J. New, an assistant professor of political science at the University of Michigan–Dearborn and an associate scholar at the Charlotte Lozier Institute in Washington, D.C., argued in an op-ed published in The Christian Post in January that the efforts of pro-life activists can also be credited for the declining abortions trend.
"A substantial body of academic research indicates that pro-life laws such as public-funding limits, parental-involvement laws, and properly designed informed-consent laws all work together to reduce abortion rates," New argued.
He said that the Guttmacher report also reveals that states that have been enacting pro-life laws, such as Texas, have seen above-average declines in abortion rates.