ACLU Sues to Remove Obama Era Restrictions on Abortion Pill Mifeprex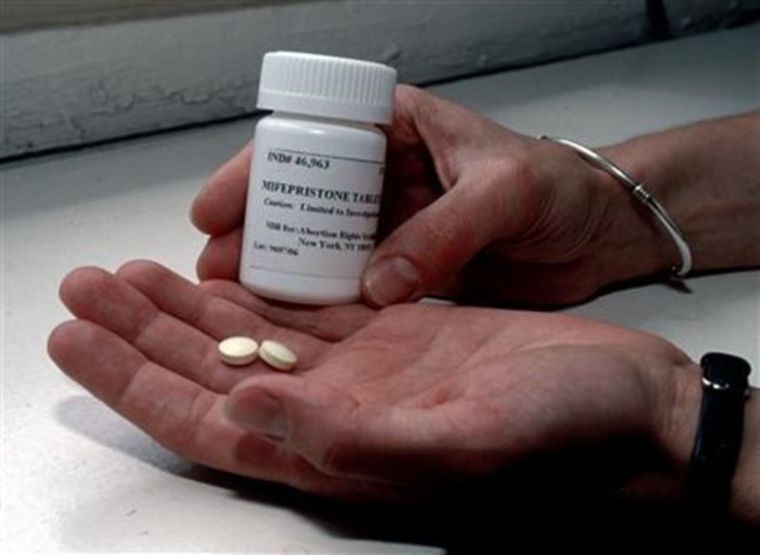 The American Civil Liberties Union has filed a lawsuit against the Food and Drug Administration to lift what it says are onerous and medically unnecessary restrictions on a popular abortion pill called Mifeprex that were renewed in 2016 by the Obama administration.
Mifeprex, also known as mifepristone, blocks a hormone called progesterone that is needed for a pregnancy to continue, according to the FDA. When used together with another medicine called misoprostol, the FDA says it can end an early pregnancy 70 days or less since the first day of the last menstrual period. Mifeprex was first approved by the FDA with restrictions in 2000 when it was also known as RU-486.
In a statement announcing its lawsuit this month, the ACLU called the pill "safe and effective," saying that it "offers a woman the option of undergoing a process identical to an early miscarriage at home."
"It allows a woman to end a pregnancy on her own terms. Nearly 3 million women in the United States have used the abortion pill to end a pregnancy since the FDA approved it in 2000. But the FDA has prohibited patients from getting this prescription drug in the usual way — with a prescription from a pharmacy," the ACLU said.
"Instead, it requires clinicians to register with the manufacturer and then arrange to stock the pills in their facilities. For a variety of reasons — logistical hurdles, fear of anti-abortion violence, or the obstruction of some co-workers who object to stocking the abortion pill — many clinicians simply cannot stock the medication and thus cannot offer it to their patients."
The activist organization noted that the restrictions on the abortion pill were first imposed under President Bill Clinton's administration in 2000 and renewed under the Obama administration in 2016.
Both administrations, the ACLU argued, are "at least relatively supportive of abortion rights."
"It is all too easy for a politician to claim the mantle of reproductive liberty, yet abandon it in practice," the ACLU argued.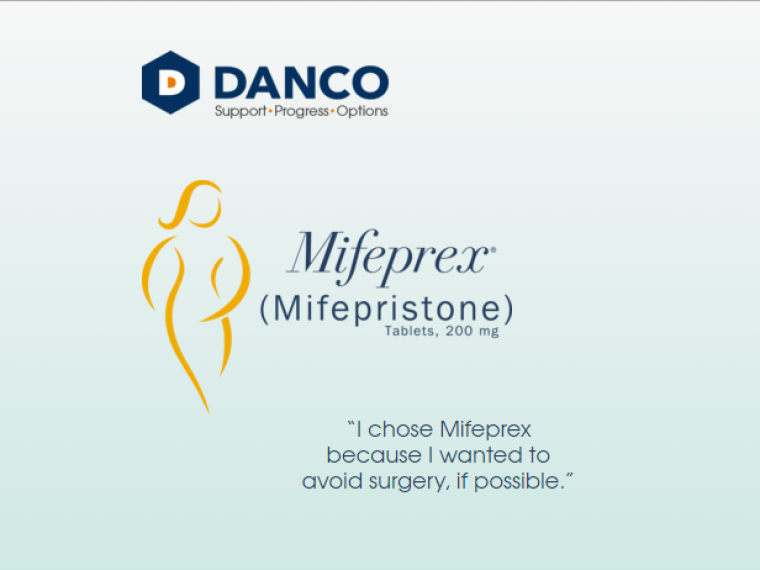 "This is a serious obstacle for many women, particularly in rural areas. For instance, Dr. Graham Chelius, one of the plaintiffs, is a family medicine doctor on Kauai who cannot stock the abortion pill in his office — and there are no abortion providers on the island. If not for the FDA's restrictions, he would write a prescription when a patient comes to him seeking an early abortion. Instead, his patients have to fly to a different island for abortion care, which is expensive and complicated. Often it delays a woman's abortion by weeks or, in some cases, blocks her from this care altogether," added the ACLU.
"Again and again, political leaders shamelessly erect unnecessary hurdles to block a woman's access to safe, effective abortion care. And we're intent on tearing them down."
Pro-life groups have long spoken out against the abortion pill since it became available in 2000. 
"Women have died from this drug, and many who used it after eight weeks of pregnancy ended up returning for surgical abortions," said Timothy M. Dolan, archbishop of New York, last year. He was responding to the FDA's approval of an extension for the use of Mifeprex up to 70 days of pregnancy from a previous limit of 49 days despite possible health risks, including death.
National Right to Life has pointed out that the pill is neither safe nor convenient, noting that it causes "heavy bleeding, nausea, vomiting, and painful uterine contractions" and "involves two drugs and three trips to the doctor's office over a two week period."
The manufacturers of the pill said: "Although cramping and bleeding are an expected part of ending a pregnancy, rarely, serious and potentially life-threatening bleeding, infections, or other problems can occur following a miscarriage, surgical abortion, medical abortion, or childbirth," 
"Seeking medical attention as soon as possible is needed in these circumstances. Serious infection has resulted in death in a very small number of cases. There is no information that use of Mifeprex and misoprostol caused these deaths. If you have any questions, concerns, or problems, or if you are worried about any side effects or symptoms, you should contact your healthcare provider."