Actor Dennis Quaid on Faith-Based Film 'I Can Only Imagine': Shows Power of Changed Heart (Video)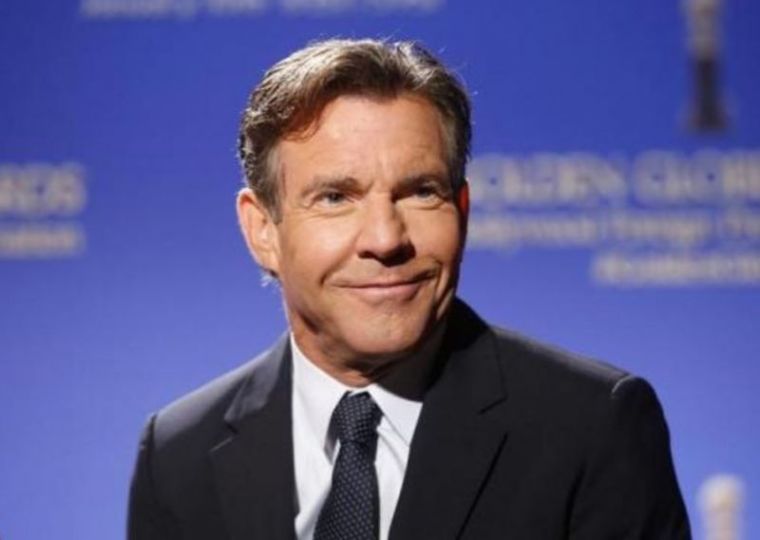 Well-known actor Dennis Quaid will be starring in the upcoming film "I Can Only Imagine," which is based on the popular Christian song of the same name. Quaid says the movie highlights the power of a changed heart.
In a new promotional video promoting the film's release for Easter 2018, filmmakers The Erwin brothers, MercyMe's frontman Bart Millard and some of the cast of "I Can Only Imagine" share what they believe is the heart behind the film set.
"It's very uplifting, about how one can really have a complete change in one's heart and how much you can move the earth with that," lead actor Quaid said.
The film is based off contemporary Christian band MercyMe's 1999 hit song, "I Can Only Imagine." The song alone sold over 2 million digital downloads, was certified almost 3x platinum, and the crossover hit went on to be the "most played Christian radio single in history."
Now, almost a decade later, the film will tell the story behind the single.
"It's all about the redemption quality of the whole thing. It's the fact that if the Gospel can change that dude it can change anybody," Bart Millard says in the promotional video.
Along with Quaid, the faith-based movie will also feature country star Trace Adkins and Cloris Leachman, among other familiar Hollywood names.
The lyrics were written after the death of Millard's father. He said he was stunned when both Christian and mainstream stations played the tune. The band believes it was Jesus' message that really grabbed the public's attention.
"I Can Only Imagine" the movie will tell the true life story of Millard's upbringing leading up to the popular song.
Jon and Andrew Erwin, the Christian filmmakers behind "Woodlawn," "Moms' Night Out" and "October Baby," are directors of "I Can Only Imagine" and will launch a full promotional campaign to help promote the spring 2018 release.
As seen on social media, the members of MercyMe are also more than thrilled about the production of the film. Millard took to social media to reveal that the project has been in the making for years.
"I was first approached over five years ago. No turning back now," Millard wrote in January when they first announced the film on deadline.
For more information about MercyMe and the film's release, follow the band on Facebook.