Actor Sam Worthington Says 'The Shack' Helped Him Understand Relationship With God (Interview)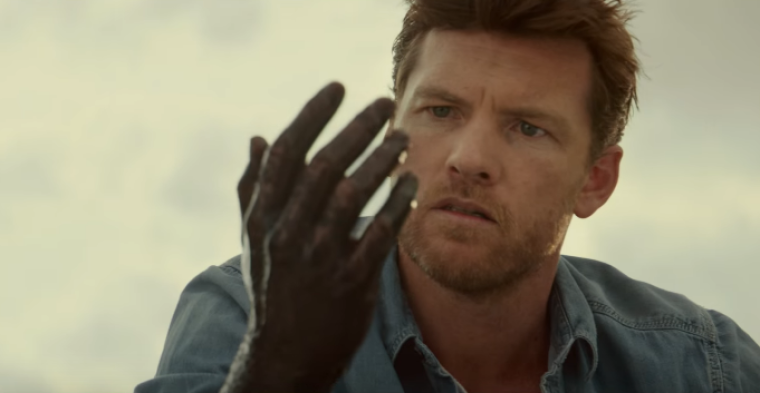 "The Shack" hits theaters this weekend and actor Sam Worthington, the star of the film says he believes he was led to do "The Shack" to strengthen his own faith in God.
"The Shack" movie is based on the 2007 novel of the same name by William P. Young. Worthington admitted that he was not aware of the success of the fictional story until after he was brought the script, he then read the book.
"I came to religion very late, in my 20s and it was never something that was thrust on me as a young kid. It's something that I discovered, and my choice," Worthington told The Christian Post when asked why he wanted to be a part of the Christian drama.
Worthington said it was a friend who first gave him a Bible back when he was an "angry" young man. He was instructed to read it for "guidance."
"[Around that time] I was lucky enough to travel around the world and I ended up going to different churches. I would first notice the architecture but then I started to notice how we're all so connected through faith," the actor continued.
As the film's synopsis says "The Shack," based on The New York Times best-selling novel is the cinematic journey that will take viewers on a "father's uplifting spiritual journey. After suffering a family tragedy, Mack Phillips (Worthington) spirals into a deep depression causing him to question his innermost beliefs. Facing a crisis of faith, he receives a mysterious letter urging him to go to an abandoned shack deep in the Oregon wilderness. Despite his doubts, Mack journeys to the shack and encounters an enigmatic trio of strangers led by a woman named Papa (Spencer). Through this meeting, Mack finds important truths that will transform his understanding of his tragedy and change his life forever."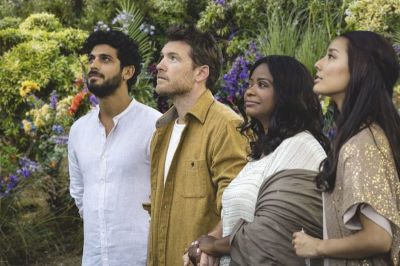 "I'm still on this journey of discovery [myself] and I think part of my journey was getting involved with 'The Shack,'" Worthington maintained. "I could see myself in Mack, the arguments he had towards God, towards what happen to him and how frustrated and angry [he was]. In my 20s and my 30s that's exactly the type of person that I was. I was looking for something and I didn't even know where to begin."
The United Kingdom native revealed that he has had his fair share of hurt in life and pain but that led him to search for some "sense of answers."
"The journey that Mack goes through in the book and in the movie, that's something that I could associate with and by doing the movie, it actually put me on the other side," Worthington confessed. "Now I'm starting to understand my relationship with God and how strong faith can be amongst people."
He highlighted a scene featured at the end of the film when Mack realizes that his young daughter now in heaven, has found her way and he is just starting his journey. Worthington said that's one of the realist lines he's ever had to say on screen because it's exactly how he currently feels about his personal life.
"That's the part of the movie that really got to me. I hope that we can get through it together cuz I realize that I don't have to do everything on my own anymore. In this book and the movie that's what was illuminated to me," Worthington explained.
One of the major themes in "The Shack" is returning back to that place of pain and surrendering it fully to God. The 40 year old believes everyone could identify with that place of brokenness.
"'The Shack' itself is a metaphor of all the pain and the guilt, resentment, anger, frustration that we feel, all these negative things and we do live in them, everybody does. Everybody carries those kind of burdens. A relationship with God and faith helps you relieve that burden and learn how to let go of them and move forward," he shared while admitting that it's extremely difficult to do.
The "Avatar" star referenced another scene in "The Shack" where Mack has to forgive the man that killed his little daughter and after he confessed forgiveness, he tells "God" that he doesn't feel any different.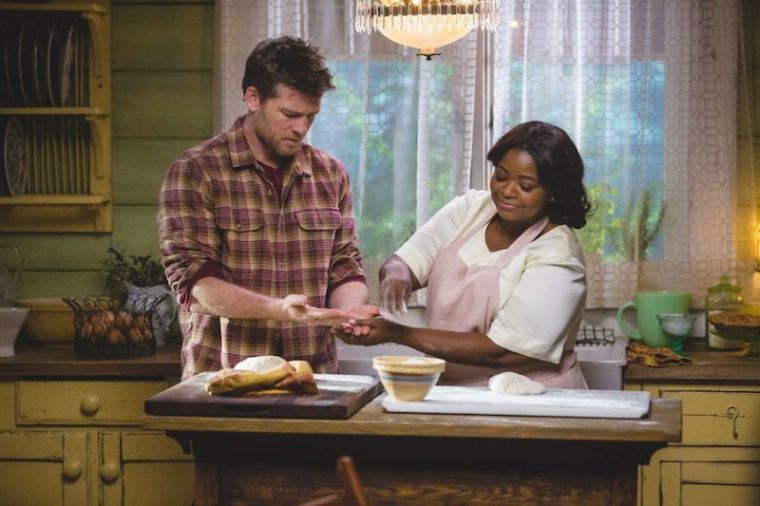 "Papa goes, 'Well it's going to take time, it won't happen all at once it's a progress'," he recalled. "That's something that I can tell my kids, that's something that really resonated with me."
Although going through an angry faze in life, Worthington said even while in that state he always had a passion to try and help hurting people. However, now he now realizes he can't do that on his own.
"It's not about fixing it, it's about gradually going through it. It's gonna take a while and it's going to hurt maybe even more before it gets easier, but that's healing," The actor advised.
Before "The Shack," Worthington was also featured in the faith based film "Hacksaw Ridge." When asked if he would continue to do movies that highlight God in Hollywood, he said "absolutely."
"I think so many people are afraid of using the word 'God.' It's become so misused sometimes but we shouldn't shy away from it. When I pray, what I get back is this comfort, this love, that [say] 'I'm ok and I'm not alone,'" he added.
He confessed that he doesn't go to church all the time but he is exploring it.
"I don't think that it's something that we should be afraid of it all," Worthington said of faith. "I've actually enjoyed this exploration and it's gonna keep going. It's something that I could talk with my sons about and open them up to."
"I think hopefully 'The Shack' shows us what it could mean and who God really is," he concluded.
Directed by Stuart Hazeldine and written by John Fusco,"The Shack" hit theaters Friday, March 3. The movie soundtrack is also now available on iTunes. For more information, visit the website.