Hollywood Actor Stephen Baldwin Proclaims 'God Doesn't Need a Revival': Holy Spirit Is Never Ending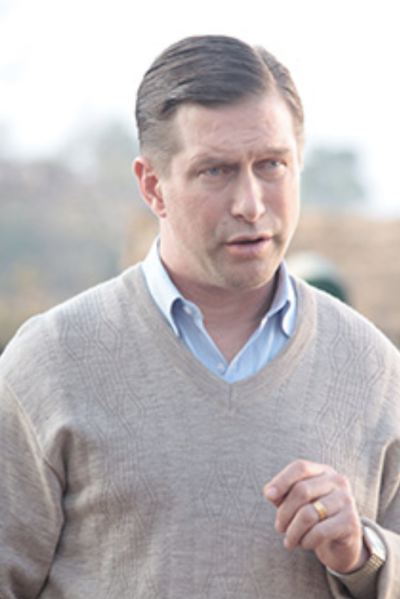 NASHVILLE — Outspoken Christian and Oscar-nominated actor Stephen Baldwin attended The National Religious Broadcasters Proclaim 2018 conference last month where he shared a word he received from God about revival during a time in prayer.
"The greatest need for revival in my mind — this is something that the Lord showed me the other day — I got this from the Holy Spirit in a prayer time. Every revival has always just been a reminder," Baldwin told The Christian Post in an interview at the conference where he was promoting the upcoming movie, "Staines."
The film is based on a true story about missionary Graham Staines who was martyred in India in 1999.
Inspired by the many Christian leaders at the NRB conference and his character in the movie, Baldwin said he felt led to elaborate on the topic of revival, which many evangelicals preach about.
"See, God doesn't need a revival, the Holy Spirit doesn't need a revival!" he passionately exclaimed. "Did the Holy Spirit operate in a certain frequency of strength and then suddenly go down again? Is the Holy Spirit somewhere resting on a beach getting His strength back so that He can come back and create a revival? No!"
"The Holy Spirit is always who He is, and He is the never-ending, immeasurable power of God and we just need to be reminded of that," Baldwin added.
The New York native stressed that God shared with him that revival is always available, but the issue is Christians need to be reminded that it's accessible.
"For me, my message is [to] anybody that's shouting about a revival: 'Just remember, God's never changed.' We just need to be reminded of that power and then we wouldn't be questioning, nervous or scared about our calling," Baldwin said.
On April 14, 1906, a Pentecostal movement began that came to be known as the Azusa Street Revival.
Held in Los Angeles, California, and led by the Rev. William J. Seymour, the Azusa Street Revival began after a time of prayer bloomed into continuous worship services where thousands of interracial crowds were speaking in tongues at a time in America when Jim Crow laws were widely instituted.
"These days, the Azusa Street meeting is widely credited as the central event in the birth of Pentecostalism," The New York Times reported in 1994.
Other revivals in America include The Great Awakening and the Second Great Awakening revivals that started in New England in the 1700s and swept in country for 30 years.
Along with Azusa, the United States has seen big crusades led by evangelists Billy Graham and Luis Palau, but not a revival, some contend. 
But Baldwin believes revival can happen anytime people tap into what's already offered to them freely, just as he has done in his time of prayer.
"I know God called me to the "Staines" movie," he said, adding that the film was an answer to prayer and "empowered by the Holy Spirit."
"Staines" shares the story leading up to the murders of Australian Christian missionary Graham Staines and his sons, Philip, 10, and Timothy, 6, who were killed after serving as missionaries to a community of Lepers in India. The film will be released in the fall.
Baldwin also stars in the TV series "Great American Pilgrimage," which shows the 51-year-old traveling across America in an RV to learn and examine what people believe, what they perceive, and how they define living in the U.S.
The series airs on RT.