Actress Jaime Pressly Says 'God Cut Her Slack,' Gave Her Twins Amid Fertility Struggles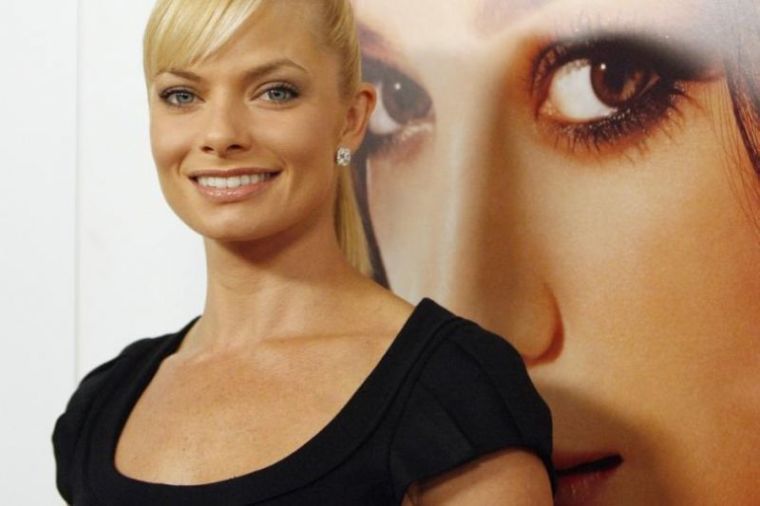 Actress Jaime Pressly recently revealed that she's pregnant with twins after years of struggling to conceive and says God helped her by giving her two babies at once.
The model-turned-actress could hardly believe it when she found out she was having twins after multiple failed attempts to conceive.
"We thought we were going to have to do IVF," Pressly said in the new issue of Us Weekly about her struggle to conceive.
Pressly shares a son with her ex-husband, Eric Cubiche. The father of the twins she's carrying is her boyfriend of seven years, Hamzi Hijazi. 
The 39-year-old said she was pleasantly "shocked" to learn that her 10-year-old son, Dezi,  would finally have not only one but two siblings, due in November.
"It's like God cut me slack and was like, 'I'm going to give you two in one so you don't have to do it again,'" she said.
The actress has partnered with Clearblue, a company that specializes in pregnancy tests, and is anxiously awaiting the birth of her babies.
Pressly isn't the the first actress to credit God for a miracle pregnancy this year. Former Spice Girl Geri Halliwell said she became pregnant two months after she asked God to prove He "exists" by helping her conceive a child naturally.
Halliwell, popularly known as "Ginger Spice," told The Sun that she struggled to conceive her second child with husband, Christian Horner, and believes the birth of her son was a "gift" from above.
Actress Goldie Hawn also recently shared that she had asked God to heal her newborn son and He answered her prayers.
In an interview with People magazine for their cover story, the 71-year-old said that when her son, Oliver Hudson, was just a day old he nearly died due to complications from his birth. At that same time, Hawn was suffering from toxemia and recounted the moment she was first taken to see her newborn in the ICU. Hawn said she asked God to use her to heal her son and He did.