'Grey's Anatomy' actress mourns death of son on Mother's Day, says he's 'with Jesus Christ'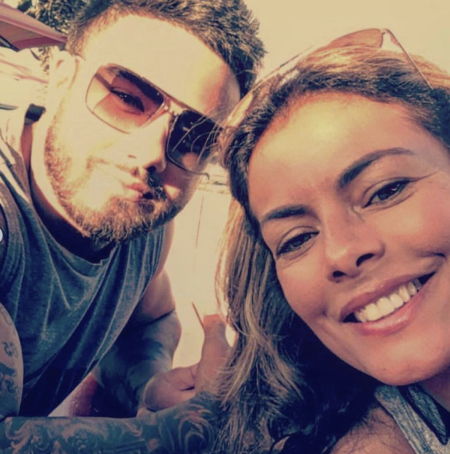 Hollywood actress Lisa Vidal took to social media on Mother's Day to share for the first time the heartbreak of losing her 28-year-old son, Scott Cohen. The grieving mom declared that she knows her son is now resting "peacefully" with their "Lord and Savior Jesus Christ."
"My dear friends... my heart is broken, shattered into 1 million pieces... I'm in catastrophic grief... I'm sharing with you that my beautiful baby boy, my angel, my sweet son is gone," the 55-year-old mother of three wrote on Instagram Sunday, marking the first time she has spoken out publicly about his death.
According to RadarOnline.com, Cohen died on April 11 of a self-inflicted gunshot wound to the head.
Vidal shared that a piece of her "heart has been torn away" since the passing of her eldest son. 
The actress, known from the show "Being Mary Jane," is now featured on the latest season of "Grey's Anatomy."
She proceeded with her message with a note directed to her son.
"Son, in the deepest part of my soul I know that you are resting peacefully with our Lord and Savior Jesus Christ and that he has you wrapped in his arms... how I loved you son... so very deeply... how I will always love you... and how I so very much treasured being your mom, the greatest gift of all, the greatest treasure, the greatest honor, the greatest present that God could give us," she continued. 
"You will always and forever be in my heart... I hold on to and treasure all our talks, our hugs, our date nights and your glorious infectious smile and laugh," Vidal added. "It was an honor to be your mom, thank you son for choosing me and blessing me with your life, love, and gift. You're my angel... Rest In Peace my son... I will see you again and we will dance and hug forever @itsdrummatic."
According to the World Health Organization, depression can lead to suicide and affects 300 million people worldwide. The American Psychiatric Association estimates that about 16.6% of people will experience depression at some point in their lives. 
Survey data shows anxiety and hopelessness among 18 to 25-year-olds jumped 71% from 2008 to 2017.
Vidal is a professing Christian and occasionally shares posts online speaking of her faith in God. Before her mother's day message, Vidal honored her late son in January with a birthday message where she stated that she was praying for him.
On the day of his death, she posted a photo while on vacation in Hawaii with friends, according to Radar Online.
Her mother's day post is the first time she's spoken publicly since. 
Vidal's message concluded by honoring all the moms in the world. 
"To all my beautiful mothers out there, I send you love blessings strength and I honor all of you for doing all the things you do and being all the things you are to all of your loved ones," she wrote. "May God bless you always cover you and protect you and prosper you in Jesus mighty name amen."
The actress concluded her post by referencing the New Testament passage 1 Corinthians 13, which talks about the importance of love.
Vidal's daughter, Olivia Cohen, was the first to speak out following her brother's suicide. She revealed on Instagram that he had been battling "demons" for a long time. 
"I love you so much. I know you knew that, but I wish I could tell you just one more time," she wrote. 
"I wish I could hear your voice one more time. I wish I could hug you one more time. You had so much pain Scott. You suffered for so long and you couldn't escape your demons. I know you are in the arms of the Lord now. He has you surrounded by so much love and by his grace, you are living with no pain, and no suffering."
Olivia shared that her relationship with her brother "brought me closer to God." 
"Through you, God showed me how to love no matter how difficult. No matter how angry or hurt I was, God still showed me how to love you. And I wish I could have spent more time with you these past few years. I miss you Scott. I miss you so much," she stated. "I know I will see you again Scott. I know it. And when I do, I'm expecting one of your big, disgusting wet willies as we run into the arms of our savior to spend eternity together. I love you my brother. Rest easy my love."
Individuals struggling with depression or suicidal thoughts and those concerned about someone struggling can contact the National Suicide Prevention Lifeline or get Christian resources at cru.org or theexitmovie.com.