After Comparing Conservative Christians to Racists, Jonathan Merritt and Kirsten Powers Now Shocked to Find Them Treated Like Racists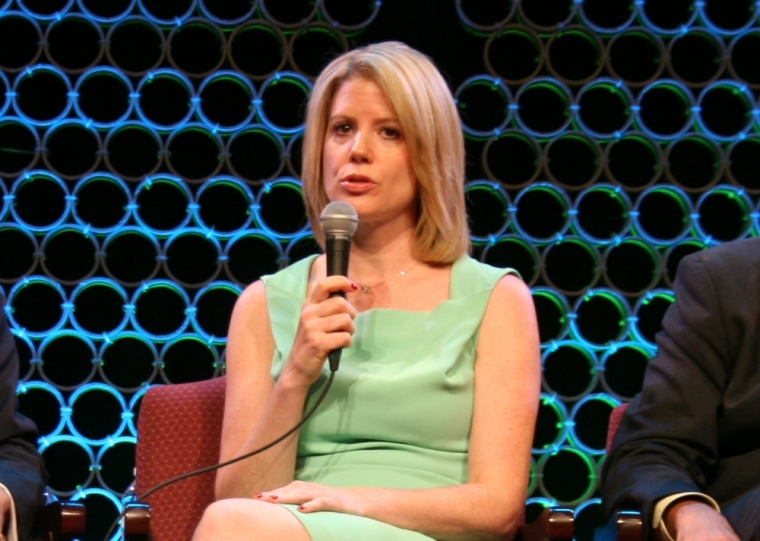 A year ago, columnists Jonathan Merritt and Kirsten Powers were writing op-eds likening opponents of same-sex marriage to racists. After recent events, however, they both wrote columns expressing their surprise that same-sex marriage opponents were treated like racists.
Writing about a state-level Religious Freedom Restoration Act in February 2014, Powers wrote, "Christians backing this bill are essentially arguing for homosexual Jim Crow laws." The next day Merritt published an op-ed arguing that Powers was correct to compare the Christians backing RFRA to racists and argued that Martin Luther King Jr. would agree as well because of his support for civil rights. (They later co-wrote another op-ed making a similar argument.)
Both pundits claimed that RFRA would allow Christian business owners to deny service to gays. The claim was false, as The Christian Post pointed out at the time here, and again more recently here and here. The impetus for expanding RFRA to certain states was, partly, a reaction to wedding vendors, florists, photographers and bakers, who declined to serve same-sex weddings. In none of those instances did the vendors decline to serve gays. It was the event, a same-sex wedding, that they had religious objections to, not the individuals.
Additionally, no major religious group teaches that business owners should deny service to gays. In many states, there is no non-discrimination law that includes sexual orientation, so businesses could legally deny services to gays if they wanted, regardless if the state has a RFRA. Businesses do not deny services to gays because it is illegal, but because they do not want to.
Merritt and Powers' argument was also false because RFRA does not, and would not, give businesses license to discriminate against gays even if they wanted. While RFRA guides courts on how to balance religious freedom against other government interests, the religious freedom claims do not always win under RFRA. A federal RFRA has been around since 1993 (signed by President Bill Clinton, who Powers had worked for), and a Supreme Court decision that contained the principles in RFRA was in 1962. In all that time, no one has used RFRA or the Supreme Court decision to discriminate against gays.
If those opposed to same-sex marriage are equivalent to racists, as Merritt and Powers claimed, there is no reason to provide them with religious freedom. Further, they should be marginalized in society. Yet, Merritt and Powers expressed shock and disappointment this week when their fellow liberals did exactly that.
In response to Indiana's passage of RFRA, liberal New York Times columnist Frank Bruni called conservative Christians "bigots" and said they "must be made to" change their position on homosexuality.
Even though Merritt had already likened conservative Christians to bigots, he complained about Bruni's use of the term in a Monday column for Religion News Service. He probably missed the irony when he wrote, "Bruni's arguments are not exactly novel."
"I've opposed the most recent state-level RFRA's, but the brashness of some liberals lends credibility to claims that religious liberties are being threatened," Merritt concluded.
Powers made a similar point in a Tuesday USA Today op-ed.
The O'Connors, owners of Memories Pizza in Indiana, had to close down and go into hiding after a reporter asked their opinion on same-sex marriage. If asked to cater a same-sex wedding, they would decline due to their religious convictions, the owners answered. Memories Pizza does not cater weddings. The owners were simply asked their opinions on the matter.
"The wrath of gay rights supporters rained down on Memories Pizza because O'Connor committed a thought crime. She discriminated against nobody, but thinks the 'wrong' thing about same-sex marriage and she said it out loud," Powers wrote.
After noting her previous opposition to RFRA, Powers added, "But I'm starting to wonder: who needs the protection here?"
With the words "who needs the protection here" Powers hyperlinks to a March 30 op-ed by conservative New York Times columnist Ross Douthat.
Given the comparisons made between racists and those opposed to same-sex marriage, Douthat asked seven questions of same-sex marriage supporters to find out how far they will go in limiting the religious freedom of conservative Christians.
"Because in the annals of American history, both Jim Crow and the means we used to destroy it are, well, legally and culturally extraordinary. So if our current situation with same-sex marriage and religious conservatives really is analogous, there is no obvious reason why we've reached any kind stopping point once the florists and bakers have been appropriately fined or closed down," he wrote.
Interestingly, Powers already heard this same argument from Douthat when she appeared with him at an October 2013, symposium hosted by the Southern Baptist Convention's Ethics & Religious Liberty Commission in Washington, D.C.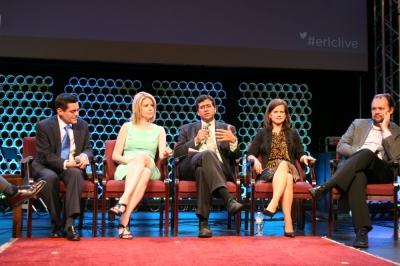 Douthat argued that Christians must simultaneously make the argument for why same-sex marriage is wrong and the argument for their religious freedom to not participate in a same-sex wedding, because if liberals believe you are simply an intolerant bigot, they will not support your religious freedom.
"America's First Amendment tradition of religious tolerance will not suffice to protect Christians if the completely dominant cultural view is that the traditional Christian view of sex is horrifically bigoted, awful and life destroying," he said.