AG Barr's Russia investigation report letter: 3 key points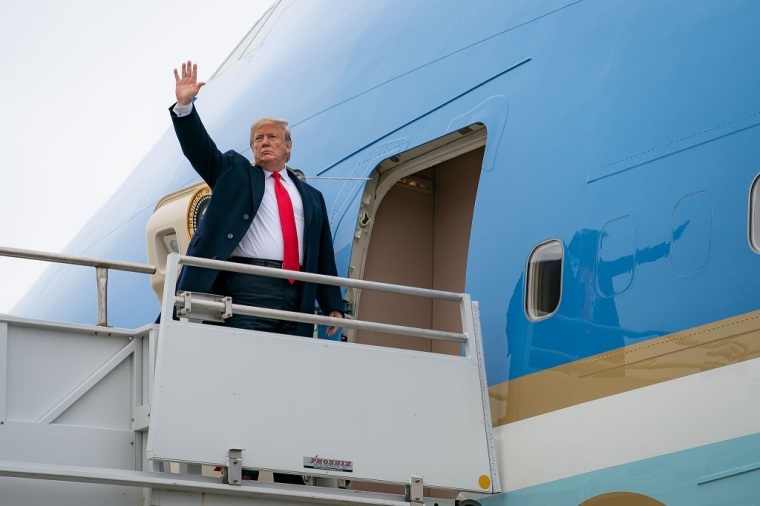 Attorney General William Barr described the main findings of Special Counsel Robert Mueller's investigation into Russian interference in the 2016 election.
The Russia investigation concluded Friday when Mueller submitted his final report to Barr, who was appointed by President Donald Trump in December and confirmed last month. Barr's four page letter was delivered Sunday to the leaders of the House and Senate judiciary committees.
Barr writes that he will release the report after his department determines what parts should be redacted to comply with a law against making grand jury testimony public.
Here are three key findings in Mueller's report, according to Barr.
1. No more indictments
All indictments and convictions have been publicly disclosed and there will be no further indictments.
The investigation that Trump has often called a "witch hunt" concluded with indictments or guilty pleas of 34 people and three companies. This includes five close Trump associates, including campaign manager Paul Manafort, who admitted to wrongdoing.
According to Barr, "The report does not recommend any further indictments, nor did the Special Counsel obtain any sealed indictments that have yet to be made public."
2. No collusion
Russia did engage in covert activities to influence the 2016 election, including hacking the DNC and Clinton campaign computers, but Trump did not collude with Russia, according to Barr's description of the Mueller report.
Barr writes that, "the Special Counsel did not find that the Trump campaign, or anyone associated with it, conspired or coordinated with the Russian government in these efforts, despite multiple offers from Russian-affiliated individuals to assist the Trump campaign."
3. No conclusion on obstruction
The report leaves open the question of whether Trump is guilty of obstructing justice during the investigation. According to Barr, Mueller's report lays out the facts, both pro and con, on the question of obstruction, leaving the Justice Department or Congress (in case of impeachment) to decide. Quoting the report, Barr writes that it "does not exonerate" Trump on the question of obstruction.
Barr adds that his office concluded the evidence "is not sufficient to establish that the President committed an obstruction-of-justice offense."
This conclusion, Barr continues, is based partly on the fact that there was no evidence of collusion, writing, "while not determinative, the absence of such evidence bears upon the President's intent with respect to obstruction."