AirAsia Flight QZ8501 Found: Young Family of Christian Missionaries Among 162 People Onboard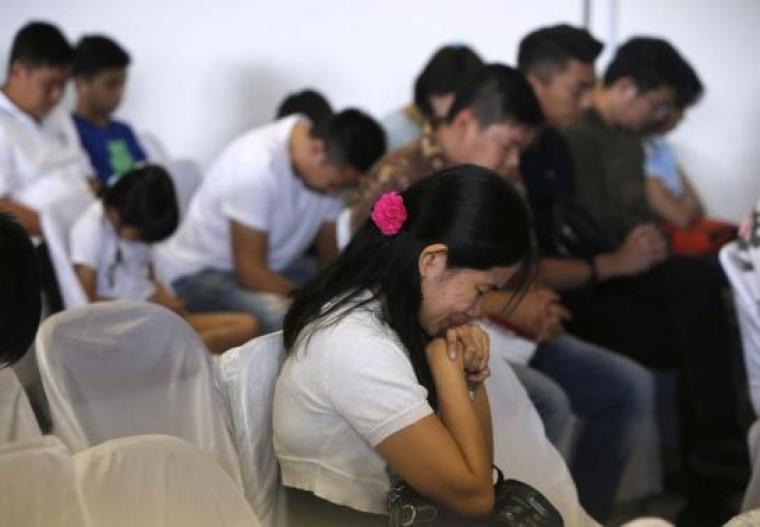 A young Korean family of Christian missionaries was among passengers on board AirAsia flight QZ8501 when it crashed on Sunday.
Park Seong-beom, 37, his wife, Lee Kyung-hwa, and their 11-month-old daughter, Park Yuna, relocated to Indonesia in September where they had been doing missionary work. They were teaching Korean and computer skills in the town of Malang, in the East Java province and were traveling to Singapore to renew their visas but sadly met their fatal end, according The Wall Street Journal.
On Tuesday, rescue workers found wreckage from the plane and recovered 40 bodies off of the coast of Borneo. The Airbus AIR.PA A320-200 had departed Surabaya en route to Singapore with 162 people on board, but 42 minutes into the flight it lost contact with air traffic control after experiencing bad weather conditions.
Christians in the South Korean city of Yeosu have been praying for the missionary family since Sunday. They are believed to be members of a group of active South Korean travelers.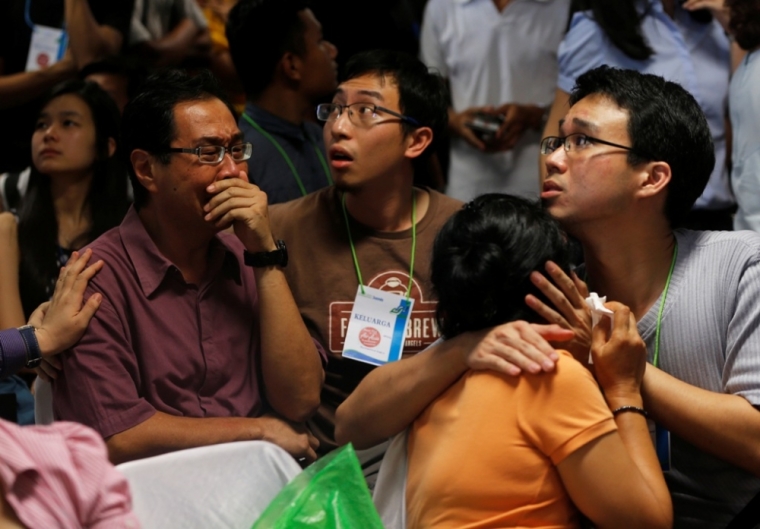 "My heart is filled with sadness for all the families involved in QZ8501," airline boss Tony Fernandes tweeted. "On behalf of AirAsia, my condolences to all. Words cannot express how sorry I am."
On Monday Mr. Park, a pastor at Yeosu First Presbyterian Church on the southern coast of South Korea, was described by fellow churchgoers as a loving and devoted believer. He and Lee, who was a native of Seoul sent to Indonesia by her church, were among a new wave of Korean Christians that have been drawn to the predominantly Muslim nation in recent years.
Indonesia's population is estimated to be 250 million and 88 percent identify as being Muslim. While Christians are permitted to worship freely, open evangelism is said to be frowned upon.
Last year there were close to 26,000 South Korean missionaries working in 169 countries around the world, according to the Korea World Missions Association.
"It had been only two months since he settled in Indonesia and he was in the middle of learning the local language," Pastor Kim Jong Heon of Yeosu Church said, according to businessweek.com. "He didn't mind evangelizing as an ordinary Christian, because he was passionate about his work and wanted to help people in any way he could."
Park once taught computing and Korean for two years in Cambodia through a South Korean government aid program before marrying Lee, who pushed for the family's move to Indonesia.
"He was strong in his faith and wanted to be of service to people more than anything," Kim said. "He wanted to contribute what skills he had to other people. We feel devastated that he and his family are missing."