Al Shabaab Leaflets Warn of More Garissa-Like Attacks on Kenya's Christian Schools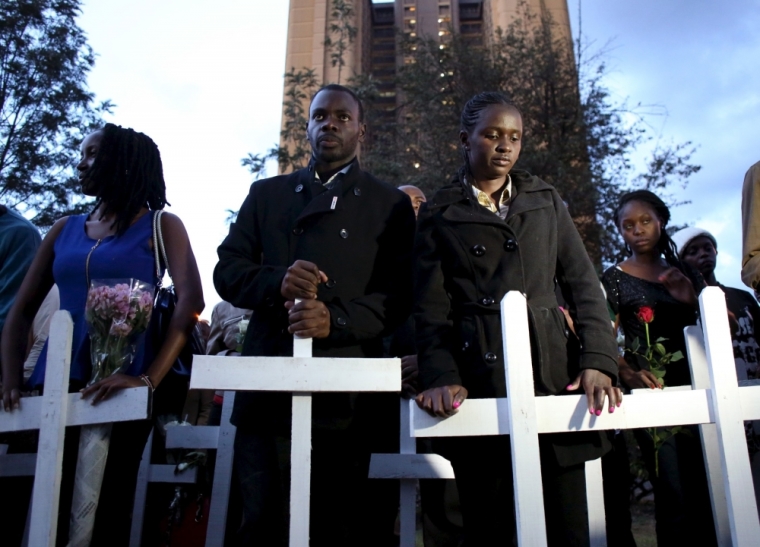 Authorities in western Kenya have found that the Somali terror group al-Shabaab has circulated leaflets threatening to carry out more attacks on schools, just as its militants killed nearly 150 students, mostly Christian, at Garissa University College last month.
Security officials in Elgeyo-Marakwet County's Rift Valley province said the leaflets carry a message of attacks in the area's four primary schools, according to allafrica.com.
The local government has tightened the security in the area, and investigative agencies are looking into it and are trying to verify the source of the leaflets.
Meanwhile, Kenya's newspaper, Daily Nation, reports that a Christian girl has been arrested on suspicion of being part of al-Shabaab.
The girl, identified as a student at a Catholic school, Precious Blood Kagwe High School in Kiambu County, was earlier attending the Pentecostal Church of East Africa, but then reportedly converted to Catholicism.
It remains unclear how she joined the Islamist terror group.
Rumors and false threats have followed the April 2 Garissa attack, the newspaper suggests.
In the Garissa attacks, the students at the targeted site were praying. They were lined up by four al-Shabaab gunmen and made to wait for their turn to be shot.
Some of the students were speaking to their parents on the phone when they were shot dead. The militants had asked them to tell their parents that their aim was to force Kenyan troops to leave Somalia.
The terror group said the attack was to retaliate Kenya's troops fighting its militants in Somalia. Kenya's troops have been in Somalia, which shares a long border with Kenya, since 2011.
Al-Shabaab threatened to launch more such attacks.
"No amount of precaution or safety measures will be able to guarantee your safety, thwart another attack or prevent another bloodbath from occurring in your cities," the group said in an emailed statement days later.
The al-Qaeda-affiliated group called it a long and gruesome war with Kenya, saying its cities will "run red with blood."
It is estimated that al-Shabaab killed at least 400 people and injured over 1,000 in more than 100 attacks between 2011 – when Kenya sent its troops to Somalia – and 2014. On Sept. 21, 2013, al-Shabaab attacked Nairobi's Westgate Mall, leaving at least 68 dead and 175 wounded.
Al-Shabaab splintered from a now defunct group of Sharia courts, the Islamic Courts Union. It has been fighting to overthrow the Transitional Federal Government, created in 2004 and backed by the African Union, the United Nations and the United States. Since the outbreak of the 1991 civil war, which overthrew President Siad Barre's regime, most parts of Somalia have had no formal government. The transitional government controls only a small part of the country.