Alabama Becomes Third State to Defund Planned Parenthood in Wake of Controversial Videos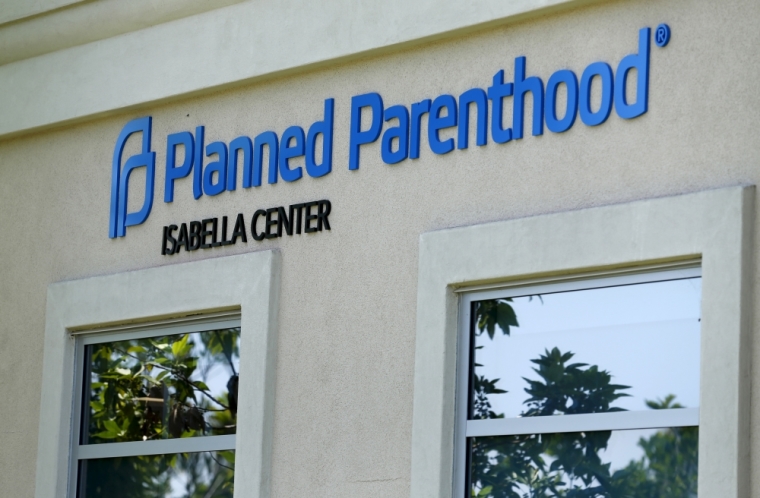 In a series of tweets Thursday, Alabama's Republican Governor Robert Bentley made his state the third one to cut state funds from Planned Parenthood this week, as the fallout continues from the recent release of five controversial videos describing the harvesting and marketing of aborted babies' organs for financial reward.
"The deplorable practices at Planned Parenthood have been exposed to Americans. I've terminated any association with the organization in AL," noted Bentley, a medical doctor, on his Twitter account.
"As a doctor and Alabama's governor, the issue of human life, from conception to birth and beyond, is extremely important to me. I respect human life, and I do not want Alabama to be associated with an organization that does not," he added.
A copy of a letter Bentley sent to Planned Parenthood CEO Staci Fox Thursday afternoon highlighted by Yellowhammer News details the official contract termination.
"Pursuant to the Alabama Medicaid Agency Provider Agreement under section IV. Term Amendment, and Termination, the Agency is exercising its ability to terminate the existing agreement(s) with Planned Parenthood Southeast, Inc. with fifteen (15) days written notice. The termination of the provider agreement(s) with Planned Parenthood Southeast Inc. will be effective fifteen (15) days after receipt of this letter," it read in part.
Reacting to the announcement, Fox told CNN that Bentley's decision will deprive thousands of low-income and uninsured men and women of services they need, but it won't shutter their operations.
"The courts have been clear that the federal law prohibits states from excluding abortion providers from Medicaid," she said. "Planned Parenthood's doors remain open and we will continue to provide high-quality, compassionate care to the women and men who rely on us."
Earlier this week, the states of Louisiana and New Hampshire also terminated their relationships with Planned Parenthood in the wake of the release of the controversial videos.
"Today, the Louisiana Department of Health and Hospitals informed Planned Parenthood it is exercising its right to terminate Planned Parenthood's Medicaid provider agreement. In recent weeks, multiple videos have surfaced showing Planned Parenthood Federation of America senior personnel and other employees describing how they actively engage in illegal partial birth abortion procedures and conduct these abortions in a manner that leaves body parts intact so that they can later be sold on the open market," said a statement from the office of Republican Governor Bobby Jindal Monday.
"In recent weeks, it has been shocking to see reports of the alleged activities taking place at Planned Parenthood facilities across the country. Planned Parenthood does not represent the values of the people of Louisiana and shows a fundamental disrespect for human life. It has become clear that this is not an organization that is worthy of receiving public assistance from the state," said Jindal in the statement.
While he remains a supporter of the services provided by Planned Parenthood and had supported contracts with them in the past, pro-abortion rights New Hampshire Executive Councilor Chris Sununu, R-Newfields, said, after seeing the videos, he had serious concerns about their tactics.
"To say there is a direct correlation between the number of dollars and number of people served is disingenuous," Sununu told the New Hampshire Union Leader. "The organization has done good work, but I have serious questions about it, especially at the national level."