Alabama City Repeals Law Aimed at Punishing Target's Transgender Bathroom Policy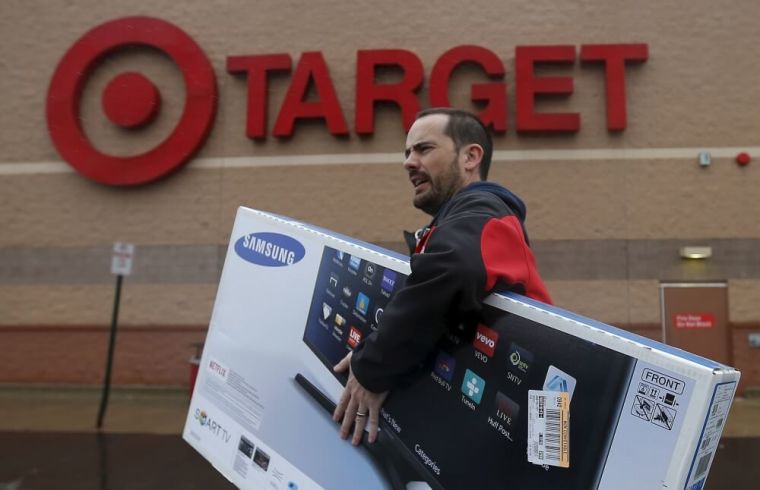 The city council of Oxford, Alabama voted to repeal a law that made Target's controversial transgender bathroom policy illegal.
At a Wednesday meeting, according to WTVM, councilors voted 3-2 to repeal the ordinance that would have punished people who used a public bathroom not designated to their birth sex with a fine of up to $500 or up to six months in jail.
Council president Steven Waits told The Anniston Star last week that the law was a direct response to retail giant Target's bathroom and changing room policy.
Target sparked an uproar last Tuesday when the retail giant reiterated its support for transgender people by allowing people to use the bathrooms and changing rooms at Target locations they believe align best with the gender they identify.
"The City Council finds that its citizens have a right to quiet solicitude and to be secure from embarrassment and unwanted intrusion into their privacy while utilizing multiple occupancy bathroom or changing facilities by members of the opposite biological sex," noted council members in the new ordinance.
"The City Council asserts that there is a long standing history of restricting access to single sex public facilities on the basis of sex and that users of multiple occupancy bathrooms or changing facilities do not reasonably expect to be exposed to individuals of the opposite sex while utilizing those facilities," they continued.
Waits said Wednesday that Oxford's mayor had not yet signed the ordinance due to health issues according to WTVM.
At Wednesday's meeting Councilor Charlotte Hubbard cited concerns raised by the city attorney over the ordinance violating Title IX. Councilor Chris Spulin argued however that the council is expected to provide safety for residents and it would have been better to amend the ordinance instead of repealing it.
Waits argued that the ordinance is a common sense concept and that public safety shouldn't be compromised for the general public because "of the personal decisions of a few."
The city had also began receiving backlash over the ordinance according to WTVM. On Monday, the Ohio Valley Conference (OVC) Board of Presidents voted to move their 2016 softball championship tournament from Choccolocco Park in Oxford to the Jacksonville State University campus "due to the discriminatory intent" of the controversial bathroom ordinance.
"The OVC Board of Presidents wanted to ensure that no one associated with the championship would be subject to any type of discrimination," the board said in a statement.
With the repeal complete, activist groups are now applauding.
"The Oxford City Council did the right thing by recalling its discriminatory ordinance. We are pleased the council members came to the conclusion that nobody should be criminalized simply for using the restroom," Southern Poverty Law Center staff attorney Chinyere Ezie said in a statement.
"It's a great day in the state of Alabama and we commend Councilperson Charlotte Hubbard for leading the recall effort. This sends a welcome message of inclusion to Oxford's families, businesses and visitors, and sets an example for other communities that may be considering similar legislation. Fair-minded Americans do not believe in discrimination, and we must continue to educate one another on the importance of being inclusive and welcoming to all," said state director of The Human Rights Campaign Eva Walton Kendrick in a statement on the repeal.
Dr. C.O. Grinstead of Trinity Baptist Church in Oxford told AL.com however that he was disappointed in the repeal. The city, he said, could always have amended the ordinance rather than repealing it. Pastors from as far away as Maui had shown support for the ordinance.
"To do something like this means we are for Target's decision," he said. "That's not Oxford, Alabama. This is a very family friendly town. It has a low, low crime rate. We're concerned about the safety of our wives, our daughters, our grandchildren. I'm all for progress, but not to go in reverse."