Alabama Supreme Court Judge Can Publicly Criticize Gay Marriage Legal Victories, Court Rules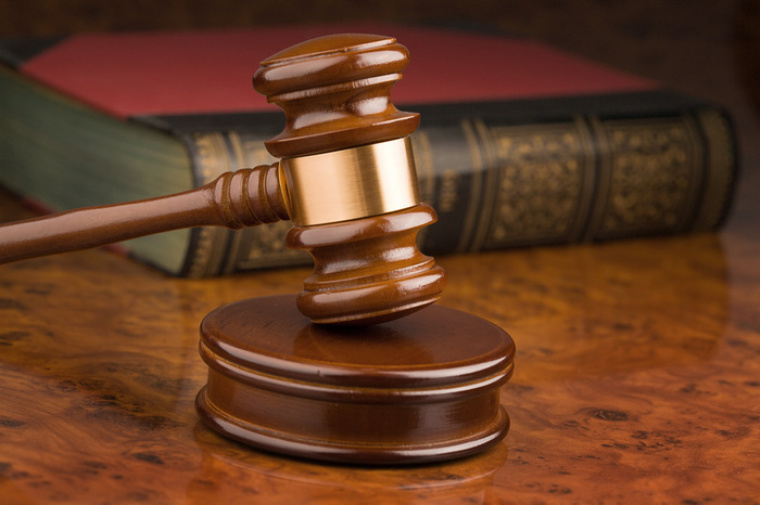 An Alabama Supreme Court judge has won the right to publicly criticize a pending or decided case, including those that favor same-sex marriage legalization.
Alabama Supreme Court Associate Justice Tom Parker had sued the Judicial Inquiry Commission of Alabama over their decision to investigate him in 2015 for criticizing cases regarding gay marriage legalization.
The investigation was brought on by a complaint filed by the Southern Poverty Law Center, which argued that Justice Parker was breaking the court's ethics code by offering his criticism of gay marriage legalization.
U.S. District Court Judge W. Keith Watkins issued a permanent injunction on Monday declaring a state rule restricting Parker's ability to offer public comment on certain cases a violation of the First Amendment.
"Canon 3A(6) as presently constituted facially violates the First Amendment to the United States Constitution because it is not narrowly tailored to meet a compelling government interest, and is both overinclusive and substantially overbroad," wrote Judge Watkins in his decision.
Watkins ruled that Alabama's JIC cannot "punish any public comment by a judge unless the public comment can reasonably be expected to affect the outcome or impair the fairness of a proceeding pending or impending in any court."
"Public discussion by judges or judicial candidates of an issue of public importance cannot be proscribed or punished under Canon 3A(6) merely because that issue may happen to be the subject of a pending or impending proceeding in any court," added Watkins. 
Watkins also ordered the defendants to pay $100,000 plus reasonable attorney's fees and costs to Parker's lawyers within 30 days of the permanent injunction being issued.
In Oct. 2015, Parker did an interview on "Focal Point," a radio program hosted by Bryan Fischer of the American Family Association, in which he commented on a pending case regarding the state's gay marriage debate and criticized the Supreme Court's decision legalizing gay marriage.
Soon after, the SPLC filed an ethics complaint against Parker, arguing that his comments violated Alabama Judicial Canons 1, 2A and 3A(6).
"Justice Parker has improperly commented on pending cases and has undermined public confidence in the integrity of the judiciary," read the complaint.
"For these reasons, we respectfully request that this Judicial Inquiry Commission investigate the allegations in this complaint and recommend that Justice Parker face charges in the Court of the Judiciary."
The Commission investigated the matter, and while they eventually dismissed the SPLC complaint, Parker filed suit, arguing that the canons he was accused of violating went against his First Amendment rights.
In March, Judge Watkins granted Parker a preliminary injunction for part of his legal claims and in late May it was announced that a settlement had been reached.
Mat Staver, Founder and Chairman of Liberty Counsel, a legal group that helped represent Parker, said in a statement released Tuesday that the case was "an important victory for free speech."
"The Southern Poverty Law Center wanted to silence Justice Parker and remove him from the Alabama Supreme Court," said Staver.
"Their ill intent backfired, and now Justice Parker has won the right for all judges to speak on important legal issues."
Ashby Pate, a lawyer for the Alabama JIC, said in a statement released on May 31 that he believed Parker could have pursued a different avenue to have the rules on judicial speech changed.
"His lawsuit claimed that the Judicial Inquiry Commission violated his First Amendment and due process rights, even though the JIC never charged Justice Parker with any violation of the canons," stated Pate, as quoted by al.com.
"Despite prosecuting this matter for over two years, Justice Parker obtained no relief on either of these claims. The court dismissed his due process claims last year and yesterday Justice Parker agreed to dismiss all claims alleging that the JIC violated his First Amendment rights."