Algerian Christian convert gets death threats, loses wife, kids and business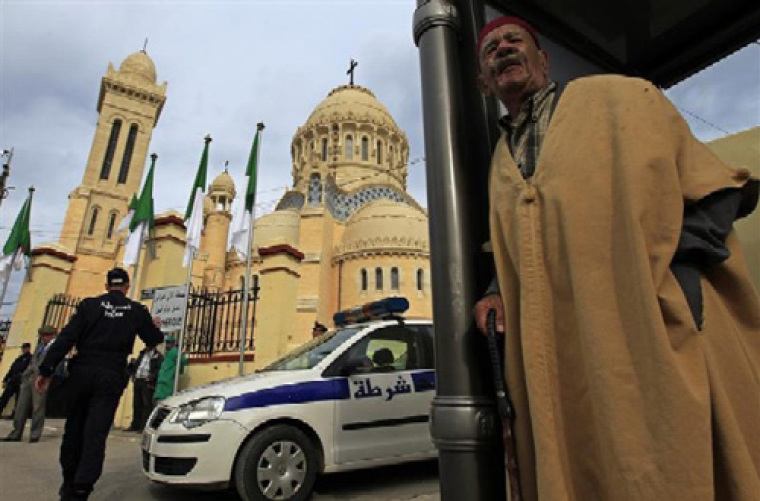 An Algerian man who converted from Islam to Christianity says his unwillingness to recant his faith in Jesus has led to him losing his wife and children and his job.  
Ahmed Beghal, the 32-year-old convert, told Morning Star News that while he has legal rights to see his 4 and 6-year-old daughters, his wife's family is barring him from seeing them. 
"They took my two daughters to prevent me from seeing them — whenever I asked to see my daughters in accordance with the rights granted by the judge, my wife's brothers created impediments and threatened me," Beghal said.
"This happened to me several times."
Beghal converted to Christianity in 2013, and his wife, who wasn't named, committed her life to Christ three months after him.
They began attending worship services together in secret, and were baptized in 2015 in the coastal city of Tipaza.
After his conversion was made known to their families, Beghal said his family took away all his possessions, including his profitable poultry business.
"While going to work with others, because I had to support my family, insults and threats fell on me, because the people I was going to work with quickly learned that I was a Christian, a murtad [apostate]," he said. "It was my family members who first started the news, and it followed me everywhere."
Beghal even received death threats. Unable to obtain police protection, he took his family to the city of Chlef. But the problems persisted and in 2017 his wife was summoned to her parents' home and was forced to deny being a Christian.
From that moment on she turned against him, Beghal said, and even filed a complaint with his in-laws accusing him of having offended Islam.
Several legal proceedings have followed, and while Beghal has not been put in prison over his wife's claims, he's still being prevented from seeing his children.
"Today I am far from my family, my wife, and my two daughters, without work or home," he said. "Such is the lot of a Muslim who converts to Christianity in Algeria today."
Algeria is a Muslim majority country, ranked No. 42 on Open Doors USA's World Watch List of countries where Christians face immense persecution.
Last year, the government facilitated a number of church closures. While government officials claimed the churches did not "meet the standards required of a place of worship," some observers, such as David Bogosian of Christian Aid Mission, suggested that Algeria is being threatened by the growth of Christianity.
"There's one thing that is happening that some believers are thinking might be a cause for the persecution and that is that the second biggest mosque in the Muslim world is about to be launched in Algeria," Bogosian said at the time.
"And you know, this has a lot of outside funding and it brings a lot of prestige to the country. So there's definitely an attempt by Algeria to gain prominence in the Islamic world. It's thought that there's a connection between the opening of that mosque and this persecution," he added.