Amazon defends removal of Ryan Anderson's trans-critical book; author refutes reasoning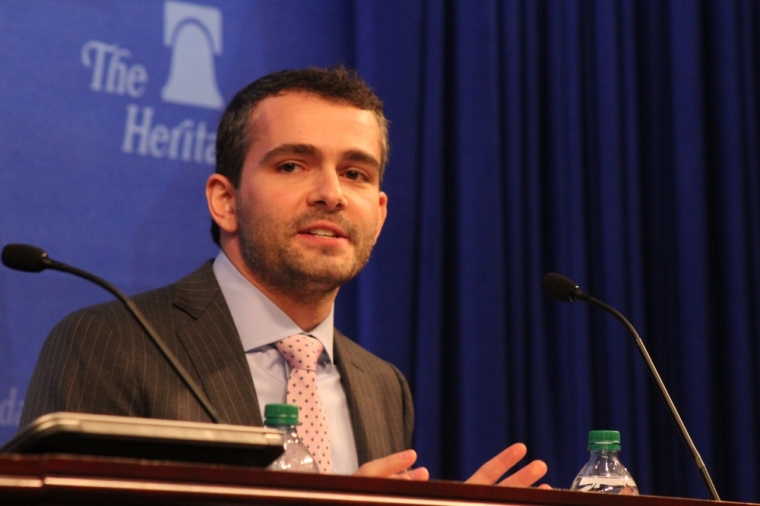 Online retailer Amazon has defended its decision to remove prominent conservative scholar Ryan Anderson's book critiquing the transgender movement. However, its reasoning has been refuted by the author. 
Last Thursday, Amazon Vice President for Public Policy Brian Huseman sent a response letter to Republican lawmakers in the U.S. Senate who questioned why the company was no longer selling Anderson's 2018 book, When Harry Became Sally: Responding to the Transgender Moment. 
Huseman sought to justify the decision by stating that Amazon doesn't sell books that frame the "LGBTQ+ identity as a mental illness."
But the author clarified in a statement published by the Daily Signal that his book "does no such thing."
Sens. Marco Rubio of Florida, Mike Lee of Utah, Mike Braun of Indiana and Josh Hawley of Missouri had asked Amazon to explain why Anderson's book was pulled out of the platform.
"We reserve the right not to sell certain content. All retailers make decisions about what selection they choose to offer, as do we," Huseman added in the letter.
The book borrows its title from the 1989 romantic comedy film "When Harry Met Sally."
"Nowhere have I ever said or framed LGBTQ+ identity as a mental illness," Anderson, formerly a scholar at the conservative think tank Heritage Foundation who now serves as president of the Ethics & Public Policy Center in Washington, D.C., said. 
Anderson's book explores the meaning of human embodiment and public policy considerations related to transgender issues.
Even the pages to purchase used copies have been removed. It is no longer possible to purchase the Kindle or Audible versions of the book on the website.
In an email to The Christian Post last month, Anderson said that the book was criticized twice on the New York Times editorial page when released three years ago. 
He said The Washington Post also ran a hit piece on the book and subsequently rewrote the article to fix all the errors.
"It's obvious the critics hadn't read the book," Anderson said. "People who have actually read my book discovered that it was a thoughtful and accessible presentation of the state of the scientific, medical, philosophical and legal debates. Yes, it advances an argument from a certain viewpoint. No, it didn't get any facts wrong, and it didn't engage in any name-calling."
Part of the Amazon.com guidelines includes a section on "offensive content."
"We don't sell certain content including content that we determine is hate speech, promotes the abuse or sexual exploitation of children, contains pornography, glorifies rape or pedophilia, advocates terrorism, or other material we deem inappropriate or offensive," the section reads.
A 2018 book written in response to Anderson's book is titled Let Harry Become Sally: Responding to the Anti-Transgender Moment. That book is still available for purchase on the site.
In their Feb. 24 letter, the Republican lawmakers argued that "[t]he internet is at its best when it is an open marketplace of ideas that brings people together to share, learn from one another, and engage in a range of commercial activities."
"Many Americans have come to rely on online retail more than ever before to meet their basic needs, particularly in light of the COVID-19 pandemic," they argued. "In its decision to remove Mr. Anderson's book from its platforms, Amazon has openly signaled to conservative Americans that their views are not welcome on its platforms."
Last June, the tech giant banned the Christian conservative activist group Family Research Council from its AmazonSmile program on recommendations from the Southern Poverty Law Center. 
The program allows customers to choose a charity to receive proceeds from their purchases. The SPLC frequently labels conservative and Christian organizations as "hate groups."
The Scottsdale, Arizona-based Christian legal firm Alliance Defending Freedom, which has won several Supreme Court cases in recent years, was also banned in 2018 after SPLC labeled it as a hate group due to its biblical views on sexuality. 
In 2017, Amazon also banned D. James Kennedy Ministries from participating in the AmazonSmile program after being labeled a "hate group" by the SPLC.
Robert Netzly, CEO of Inspire Investing, expressed concerns in an op-ed for The Christian Post that Amazon wasn't living up to its commitment to viewpoint diversity. He specifically called out Amazon's board for recommending that shareholders vote against a resolution on viewpoint diversity.