America Is at 'Moment of Reckoning' Hillary Clinton Declares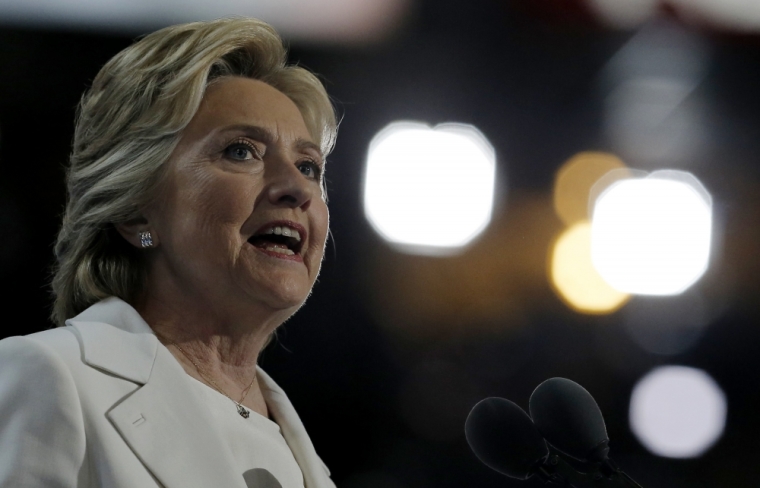 Democratic presidential nominee Hillary Clinton said America is now at a "moment of reckoning" as it faces the rise of the politics of division fueled by her Republican rival Donald Trump and urged voters to reject it as she officially accepted her party's historic nomination on Thursday.
Clinton became the first woman ever to be nominated for President of a major political party and she also took time to acknowledge the milestone.
"Tonight, we've reached a milestone in our nation's march toward a more perfect union: the first time that a major party has nominated a woman for President. Standing here as my mother's daughter, and my daughter's mother, I'm so happy this day has come. I'm happy for grandmothers and little girls and everyone in between. I'm happy for boys and men, too —because when any barrier falls in America, for anyone, it clears the way for everyone," said Clinton.
Citing the story of the nation's founders, Clinton highlighted how they were able to overcome their own divisions to form a new nation because they recognized how they were "stronger together."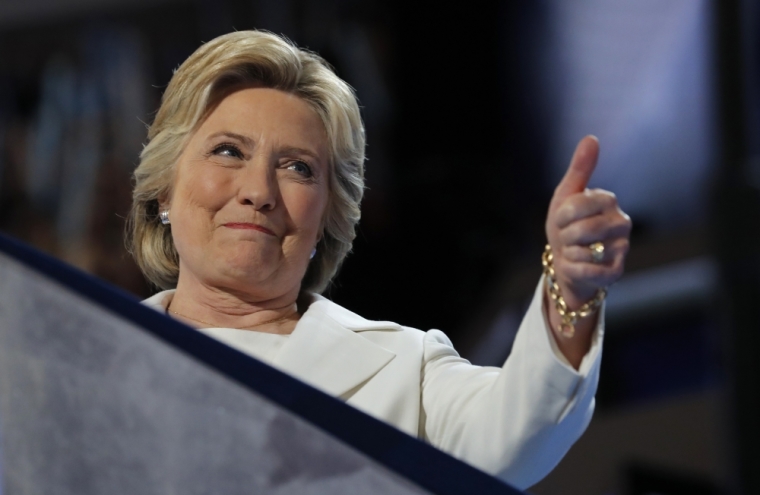 "My friends, we've come to Philadelphia — the birthplace of our nation — because what happened in this city 240 years ago still has something to teach us today," said Clinton in the auditorium of the Wells Fargo Center.
"We all know the story. But we usually focus on how it turned out — and not enough on how close that story came to never being written at all. When representatives from 13 unruly colonies met just down the road from here, some wanted to stick with the King. Some wanted to stick it to the king, and go their own way. The revolution hung in the balance. Then somehow they began listening to each other … compromising … finding common purpose," she said.
"America is once again at a moment of reckoning. Powerful forces are threatening to pull us apart. Bonds of trust and respect are fraying. And just as with our founders, there are no guarantees. It truly is up to us. We have to decide whether we all will work together so we all can rise together," Clinton said.
She then named Trump as the force threatening to destroy America.
"Well, we heard Donald Trump's answer last week at his convention. He wants to divide us — from the rest of the world, and from each other. He's betting that the perils of today's world will blind us to its unlimited promise. He's taken the Republican Party a long way ... from 'Morning in America' to 'Midnight in America.' He wants us to fear the future and fear each other," she said.
Clinton challenged the narrative behind Trump's campaign slogan that suggests that America is no longer great. And while acknowledging that many people are still struggling economically and others had concerns about issues such as national security and immigration reform, electing Trump would be a dangerous gamble.
"Don't believe anyone who says: 'I alone can fix it,'" she said. "Those were actually Donald Trump's words in Cleveland. And they should set off alarm bells for all of us."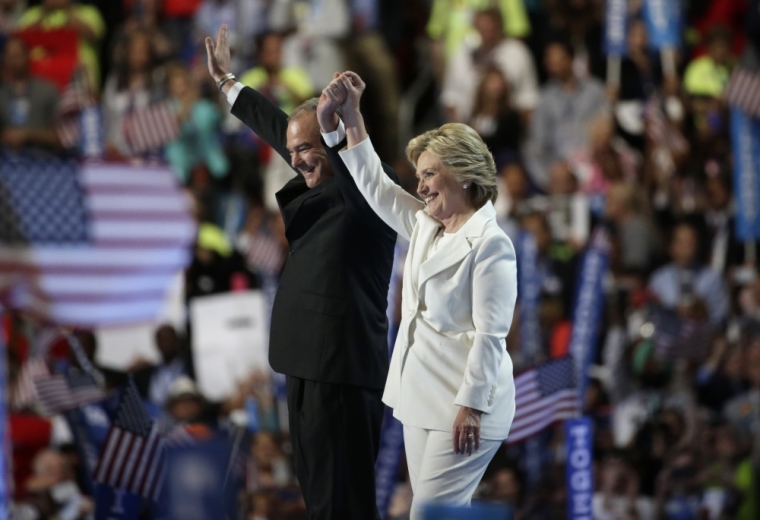 Clinton said Trump cannot be trusted with the presidency and citing her extensive experience in public service, she pitched herself as the right candidate for the job.
"My primary mission as President will be to create more opportunity and more good jobs with rising wages right here in the United States ... From my first day in office to my last!" she said.
"I believe that our economy isn't working the way it should because our democracy isn't working the way it should. That's why we need to appoint Supreme Court justices who will get money out of politics and expand voting rights, not restrict them. And we'll pass a constitutional amendment to overturn Citizens United! I believe American corporations that have gotten so much from our country should be just as patriotic in return," Clinton said.
She outlined her plans to address contentious policy issues such as paid family leave, the student loan crisis and affordable child care.
"It's just not right that Donald Trump can ignore his debts, but students and families can't refinance their debts …. We're going to help you balance family and work. And you know what, if fighting for affordable child care and paid family leave is playing the 'woman card,' then Deal Me In!" said Clinton.
"We begin a new chapter tonight. Yes, the world is watching what we do. Yes, America's destiny is ours to choose. So let's be stronger together. Looking to the future with courage and confidence. Let's build a better tomorrow for our beloved children and our beloved country. When we do, America will be greater than ever," she added.