'American Idol' Judge Katy Perry Returns to Jesus? Singer Shares Christian Message on Instagram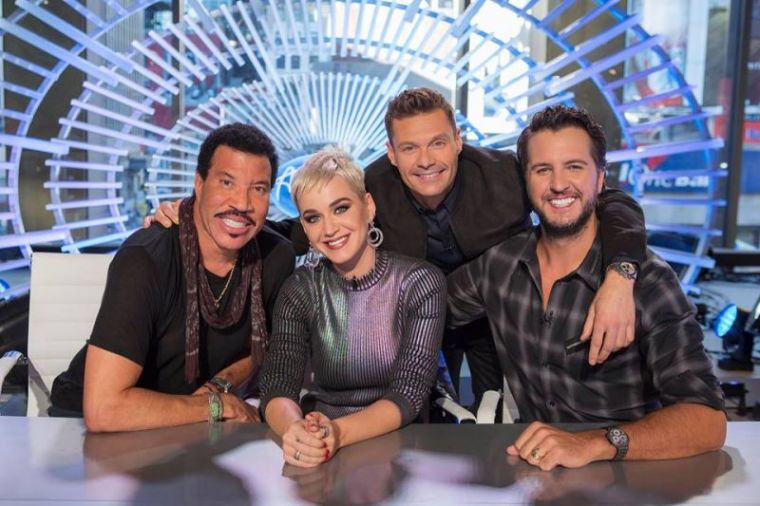 Pop singer and now "American Idol" judge Katy Perry took to social media over the holiday weekend to display her Jesus tattoo and reveal what it currently means to her.
"My brokenness + God's Divinity = My wholeness," Perry wrote on Instagram, Easter Sunday.
The caption was accompanied with a picture of Perry's wrist, which sports a "Jesus" tattoo she's had for years but her ink was highlighted by what appears to be a reflection rainbow.
Perry was raised Christian by parents who are traveling Pentecostal ministers. She started singing Christian music but after not making it in that industry, she turned to pop music. The artist confessed she was shielded from a lot in her childhood because of her religious upbringing, which turned her away from the faith. She has said she no longer identifies with Christianity.
Last year in June, Perry launched a marathon weekend of livestream events to promote the release her latest album, Witness. During a live therapy session that week, she tearfully talked about her Christian upbringing, feeling "ashamed" of having had suicidal thoughts in the past but admitted God's grace helped her through.
In the session with Siri Singh from the Viceland series "The Therapist," Perry opened up about her struggles with her public persona as Katy Perry and who she really is — Katheryn Hudson. The "Firework" singer claimed that she was living "under this crazy microscope" and because of it, is always challenged to be her authentic self.
"I so badly want to be Katheryn Hudson that I don't even want to look like Katy Perry anymore sometimes — and, like, that is a little bit of why I cut my hair because I really want to be my authentic self," she explained.
That session also shed light on a low point in her life after she split with her ex-husband, Russell Brand, and battled thoughts of suicide. She admitted channeling her feelings into her 2013 song, "By the Grace of God," which talks about God intervening.
Perry's latest interview with Glamour this year was also on the inspirational side. The pop star was asked what kept her going in times of doubt or wanting to give up.
"I have had a lot of those thoughts, and I've written a lot of songs because of those thoughts. I would say that all of my best songs, or what I think are some of my better songs— 'By the Grace of God,' 'Roar,' 'Firework' — are basically motivational pep talks to myself. They're my soul speaking to me, saying, 'Come on. We can do this. One foot in front of the other,'" the 33-year-old said.