America's Christian Roots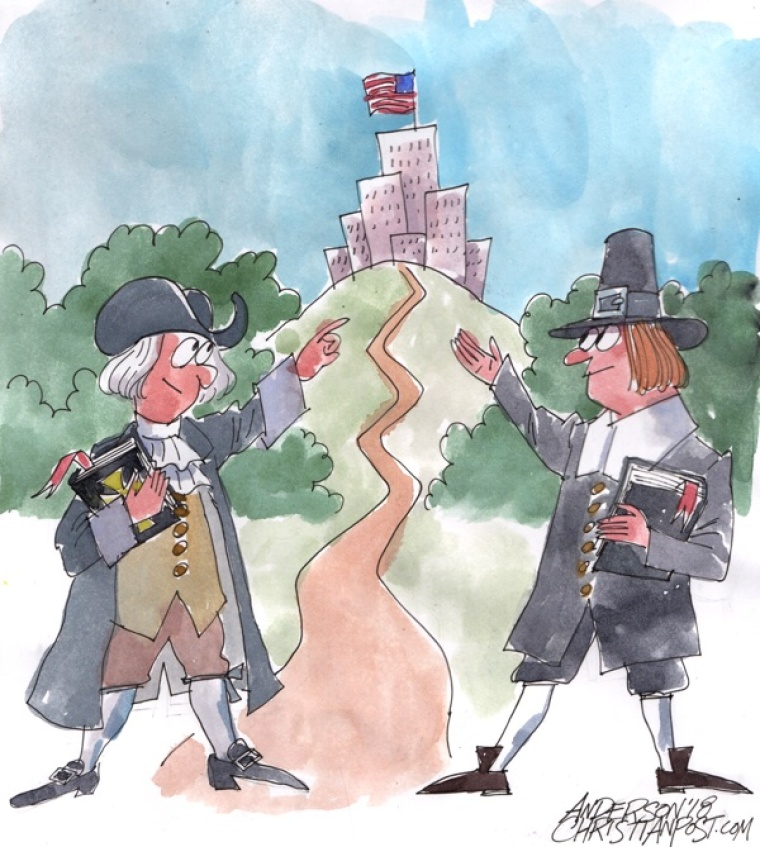 Is America a Christian Nation?
That's a conversation going on currently in Dallas, Texas, once a "Vatican" of the Evangelical Bible Belt, home of the Baptist General Convention of Texas and other denominations, headquarters city for many large Christian ministries, and location of several of the nation's largest churches.
One of them is First Baptist Church of Dallas, the center of the current furor there over America's Christian roots. Dr. Robert Jeffress, the congregation's senior pastor, promoted an upcoming sermon on America's roots with a billboard declaring, "America is a Christian Nation." The billboard's message upset Dallas Mayor Mike Rawlings, who feared it might be divisive. "It's not the Dallas I want to be," said the mayor, who nevertheless personally identifies as a Christian.
Read more at: https://www.christianpost.com/voice/america-christian-or-not-wallace-henley.html