America's drug crisis: Christians in music, ministry share how drug abuse affected their lives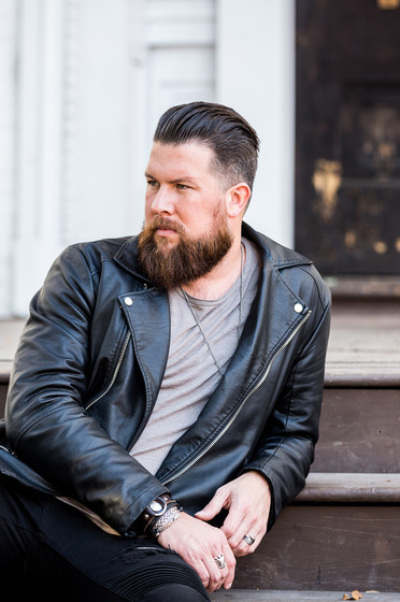 Zach Williams
Grammy Award-winning singer Zach Williams says his life hasn't changed much now that he's famous, but admits he wasn't always walking a straight and narrow path.
Williams was raised in a Christian home in Arkansas but got involved with drugs and alcohol during high school. As he encountered failures in his life he tried to drown his misery away.
After losing the Division 1 basketball scholarship at school, Williams was crushed because he had dreams of playing professional basketball. "When that happened, I started filling that hole with drugs. And when I moved to college I ended up getting a scholarship to play at a junior college. [However] the day before my first game I tore my ankle and that ended my basketball career, so I filled that hole with more drugs and alcohol," he told CP in a previous interview.
Years later, he now says he realizes that people definitely have to keep themselves "out of situations that could possibly cause [them] to stumble or fall."
"It was a great help for me to get involved in a church and surround myself with accountability," Williams told CP of his road to recovery.
The "Chain Breaker" singer believes his experience has made it easier for him to understand others who are battling addiction.
"I would say that my past and the things that I've struggled with have definitely helped me to have compassion for others who are struggling with the same things," Williams said.
"One thing churches are doing right now that's [helpful], is they have programs like Celebrate Recovery and Jumpstart Ministries," he said. "I know for myself and my wife, when we first started going to the church we were at it was a great place that we could go and share our testimonies, and it was also helpful for others going through the same thing."
After winning awards and having a No. 1 hit under his belt, the Provident Music Group/Sony Music artist is using his platform to help others. Last year, he released Survivor: Live From Harding Prison, a six-song project recorded live from a Nashville-based prison where Williams and his band performed an acoustic set of his hits for 250 incarcerated men.
"I'm constantly blown away by how God just continues to use the things in my life and my ministry," he testified. "If there's one thing I can say that I stand for, it's that you don't have to have it all together and you're never going to be perfect before you come before the Lord," he added. 
"The greatest thing is that He takes us as we are, wherever we are."
For more information, visit Zach Williams Music.com