Andy Stanley Urges Pastors to Move Away From Spotlight and Raise New Leaders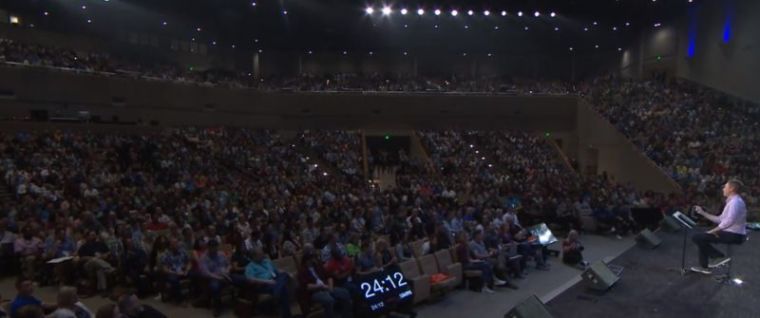 North Point Community Church Senior Pastor Andy Stanley stressed the need for pastors to move the spotlight off of themselves and make leaders of the rising generation. 
"If you live for yourself, if you lead for yourself, in the end, you will have nothing to show for yourself but yourself," Stanley told church leaders and other attendees at the Exponential Conference in Orlando, Florida, on Tuesday.
"You have to decide to do this or you won't do it. It is not intuitive to give your life away, it's not intuitive to give your leadership away, it's not intuitive to give your opportunities away, it's not intuitive to say 'let's move the spotlight off of me.'" 
The influential megachurch pastor said that church leaders who do not seek to make new leaders will limit their impact and limit church growth, with Stanley saying they are "not multipliers." 
"If you're not a multiplier, you're like a blockage in the bowel system. Everything backs up behind you. And your organization gets sick. And it's your fault," he said.
The Exponential Conference kicked off Tuesday and is designed to equip church planters and multipliers. Exponential co-founder Todd Wilson told The Christian Post in an interview last week that the theme for this year's conference, "Hero Maker," is centered on the idea of having church leaders focus more attention on supporting new leaders.
"We realized speed of the leader, speed of the team. If we're going to see multiplying churches, we've got to see multiplying leaders," explained Wilson.
"We've got to see leaders themselves multiply, and part of that is to move the scorecard from leaders seeing themselves as the hero, to making heroes of others, multiplying others. It's just another way of going at the leaders who multiply leaders."
In addition to Stanley, other notable speakers scheduled for the conference include Harvey Carey, founder and senior pastor of the Citadel of Faith Covenant Church in Detroit, Michigan; and Danielle Strickland, social justice secretary for Salvation Army Western United States, among others.
Matt Chandler, pastor of The Village Church in Texas and president of the church planting network Acts 29, was scheduled to speak on Tuesday but had to cancel due to illness.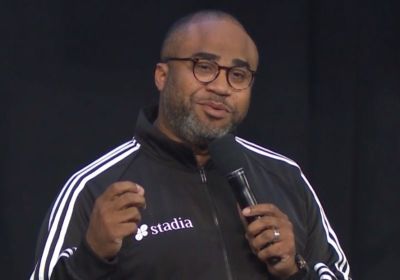 Replacing Chandler for the opening main session was Albert Tate, founder and lead pastor at the California-based Fellowship Monrovia.
Tate centered his remarks on the biblical story of Mary and Martha as found in Luke 10, in which Jesus commended Mary for listening to Him while Martha wanted Him to criticize Mary for not helping with household preparations.
"You could be doing it right," explained Tate to those gathered at the conference, "but the question is, have you chosen the lesser thing?"
The Orlando Conference is the first of six scheduled Exponential Conferences for this year, all with the Hero Maker theme. Thousands more are expected to attend the other scheduled gatherings.