Anonymous Donor Leaves $10,000 in New York Church's Mailbox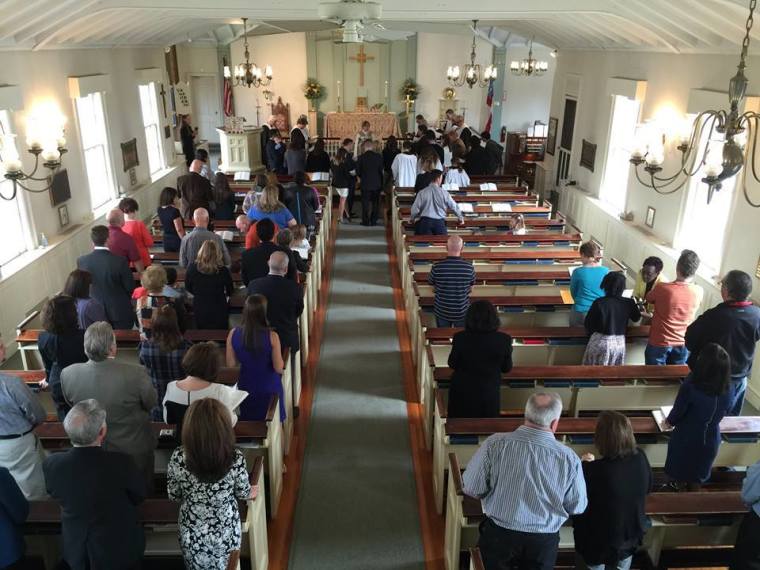 A recent occurrence at New York-based Christ Episcopal Church just might cause you to look at junk mail in a whole new way.
It isn't every day that a non-descript envelope with no return address yields a gift of $10,000. Equally rare is that no one takes credit for it. Yet that's exactly what happened at the modest church situated in the community of Babylon.
"It's a complete mystery," the Rev. E. Clare Nesmith, the church's priest-in-charge, told The Christian Post Thursday.
The church's secret benefactor went to great lengths to maintain anonymity. "There was no return address [on the envelope]. It wasn't postmarked, so we don't even know what town it came from. It was stunning. It was really stunning," says Nesmith, still reeling from the donation, which was discovered in the church's mailbox the day before Thanksgiving.
"We consider ourselves so blessed with this ministry ... " Nesmith told CP. "We're only able to do it because so many people are a part of it. There are people that are members of our parish that are a part of it. There are many people who are not a part of our parish who come to help to be a part of serving." Nesmith says the anonymous gift is evidence that others want to support their ministry.
The financial blessing comes after the church recently experienced a bit of misfortune. Nearing completion of the restoration of its lower level in August last year, heavy rains flooded the facility, ruining the new work that had been performed.
"The flood really kind of set us back." But the clergywoman sees the bright side. " … All things worked for good. God is in everything," she says, crediting the crafts men and women who donated free construction, electrical and plumbing work to see the renovation through to completion this past May. "It's been a whole community effort."
So how will the church use its new windfall? "There are so many things to do," says Nesmith, noting the continued struggles of parishioners who are still suffering the effects of Superstorm Sandy more than three years after the storm struck the Eastern Seaboard in 2012. The reverend says that a quarter of her congregation were impacted by the storm and many are still not back into their homes. "I have a family who is still living in a trailer with no hot water."
In addition to supplementing the church's Nourish Babylon program, which provides meals for seniors and those in need, Nesmith is also contemplating using the new funds to serve the community as a cooling center during hot summers.
"This gift, blessedly, has no strings attached. … I just want this donor to know that we will use this gift wisely and we'll use it to the glory of God."