Another 60 Christians arrested from Chinese church where 100 were already detained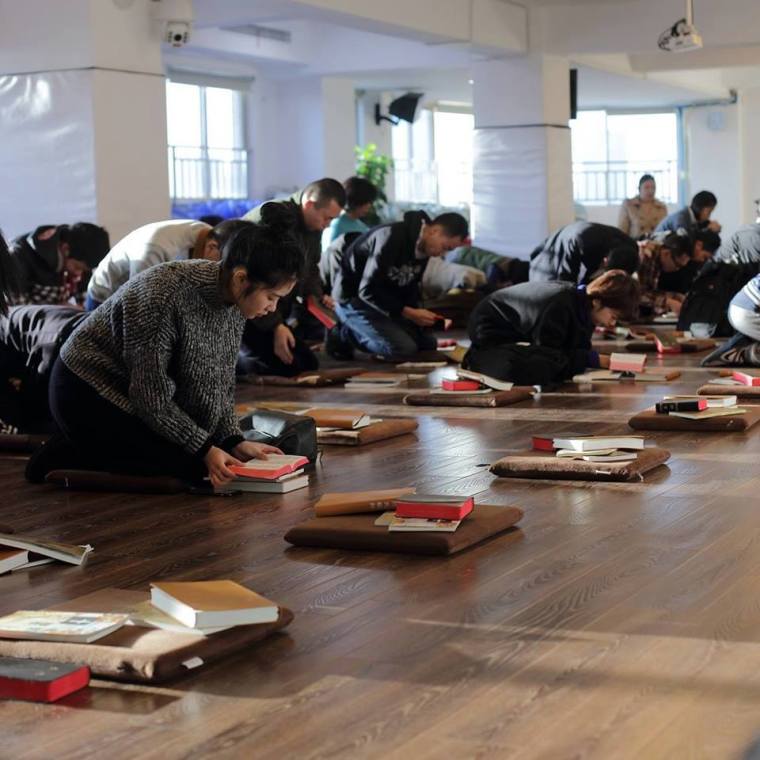 Another 60 members of the underground Early Rain Covenant Church in Chengdu, China, were arrested this past Sunday, in an ongoing crackdown against the Protestant congregation.
Police have reportedly been attempting to force churchgoers to pledge to leave the church.
This time, according to World Magazine, the arrests took place at a park where the congregation had decided to meet, due to the church building being shut down in a previous raid earlier in the month when 100 worshipers were detained.
The church members had been praying and reciting part of their Catechism, reading: "What is your only comfort in life and death? That I am not my own but belong with body and soul, both in life and in death, to my faithful Savior, Jesus Christ."
Several other Christians who met at a separate location in the field of a nearby university were also taken by police.
As ChinaAid noted, the church's pastor, Wang Yi, has been charged with "inciting subversion of state power."
Some of the 100 Christian leaders and students who were arrested earlier in December had to leave their children unattended. A prayer letter released by the church after the arrests claimed that at least three believers who were detained by the Communist Party authorities had been tortured.
Photos of the injuries from the alleged torture have since emerged online, showing bruises and others signs of beatings that the Christians suffered.
One church member, who wished not to be identified, told BBC News that the lock on the church was broken, some of the churchgoers' homes were ransacked, and a number of believers were "under house arrest or are followed all the time."
"On Sunday, some members tried to gather at other places for worship but got taken away as well. The Church building has been manned with police and plain-clothes officers, not allowing anyone to enter to do worship service," the church member added.
She revealed that police have also been pressuring congregants to sign documents asking them to leave the church and take their children out of its Bible school.
Several other underground churches have been shut down this year, with both Catholic and Protestant congregations heavily targeted by the administration of President Xi Jinping. Video footage from this year shows Communist officials severing crosses from church buildings and demolishing churches altogether.
Wang had written a letter in the event that he would be taken by Chinese Communist authorities. It was released last week.
In it, Wang expresses how he is "filled with anger and disgust at the persecution of the church by this Communist regime, at the wickedness of their depriving people of the freedoms of religion and of conscience."
The Early Rain Covenant Church pastor said that following the Bible, he accepts and respects "the fact that this Communist regime has been allowed by God to rule temporarily."
"At the same time, I believe that this Communist regime's persecution against the church is a greatly wicked, unlawful action. As a pastor of a Christian church, I must denounce this wickedness openly and severely," he added.
"The calling that I have received requires me to use non-violent methods to disobey those human laws that disobey the Bible and God. My Savior Christ also requires me to joyfully bear all costs for disobeying wicked laws."