Anti-Sex Trafficking Orgs Hail Congress for Passing Bill Stopping Tech Giants From Enabling Traffickers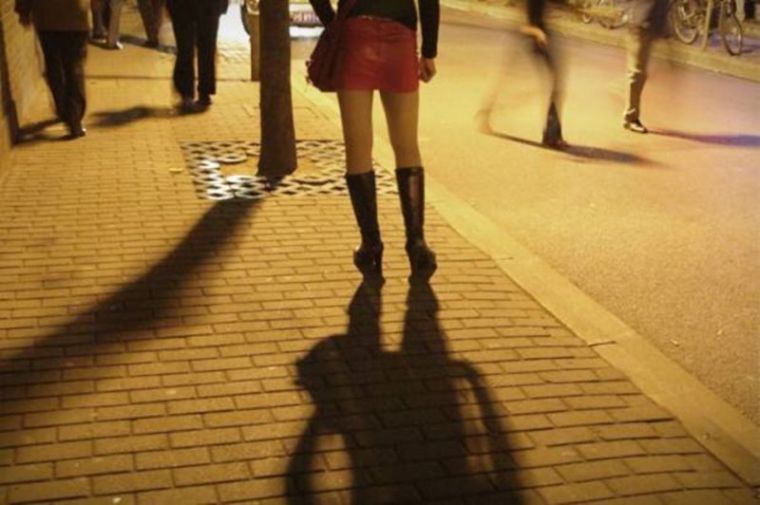 Internet safety activists and anti-sex trafficking advocates are jubilant over the Senate's passage of the FOSTA SESTA bill, calling it a "David and Goliath victory" against tech companies and traffickers.
The upper chamber overwhelmingly passed H.R. 1865 which is sometimes called FOSTA-SESTA — Fight Online Sex Trafficking Act-Stop Enabling Sex Trafficking Act — in a vote of 97–2 Wednesday.
Once signed into law, sex trafficking survivors and state prosecutors will have the legal means to pursue civil and criminal actions against websites like Backpage.com that have knowingly allowed for the commercial sexual exploitation of women and children to occur while raking in millions in profit.
"Together, and with the support of trafficking advocates, prosecutors, and law enforcement across the country, the 115th Congress has passed legislation that will give survivors the long-overdue justice they deserve and ensure that fewer victims are ever sold online in the first place," Rep. Ann Wagner, R-Mo., said in a statement to The Christian Post on Friday.
"FOSTA will finally give local, state, and federal prosecutors the tools they need to put predators behind bars. Congress does not believe — and did not ever believe — that sex trafficking is a prerequisite of the free and open internet. I look forward to President Trump signing FOSTA into law."
Likewise, Donna Rice Hughes, president of internet safety organization Enough Is Enough, told CP on Friday that "without the perseverance of bipartisan leaders in the House and Senate and their staffers combined with the sweat equity and passion of the small ad hoc coalition of advocates and survivors' groups, FOSTA SESTA would have died many deaths along the way."
This is a "David and Goliath victory" she added, characterizing the battle against the multibillion dollar trafficking industry and the tech giants that both lobbied and worked behind the scenes to derail against the bill's passage at various points in the process.
Trump is expected to sign the bill in the coming days and as soon as it becomes law, survivors and state prosecutors will have the legal means to seek civil and criminal actions against websites like Backpage.com that have knowingly allowed commercial sexual exploitation to go on while raking in millions of dollars in profit.
Senate subpoenas revealed that Backpage.com executives were complicit in the enabling of traffickers, including some of whom went so far as to coach them on how to avoid criminal charges through editing out words like "cheerleader," "little girl," and "school girl," from their online ads.
"No longer will these sites who put profit over human dignity be shielded by the unintended consequences of the Communications Decency Act Section 230, which was originally intended to mobilize internet companies to make good faith efforts to protect children from online pornography and exploitation," Hughes added in a statement shared with CP.
Anti-trafficking groups including the National Center on Sexual Exploitation, the National Center for Missing & Exploited Children, Rights4Girls, and Polaris all applauded the passage of the bill.
"It is difficult to quantify the magnitude of this victory for victims of online sex trafficking. Passing FOSTA-SESTA was the only adequate legislative solution to the incredible injustices they have suffered. Survivors of sex trafficking spoke, and the Senate listened," said Lisa L. Thompson, NCOSE vice president of policy and research in statement emailed to CP.
The soon-to-be signed legislation is already causing business entities to shut down portions of their websites.
Craigslist removed their personal section from its website, explaining their decision to do so in a statement Friday saying that "[a]ny tool or service can be misused. We can't take such risk without jeopardizing all our other services, so we are regretfully taking craigslist personals offline." Craigslist added that they hope to be able to bring them back eventually.
Reddit, City Vibe and Erotic Review — considered the "Yelp" of the sex trade — have also shut down their forums where sex acts could be procured in response to the legislation.
Companies have used the CDA section as a "Trojan horse for blanket immunity from irresponsible and even criminal actions," Hughes explained.
"It is my dream that one day women and children will be able to collectively say 'Not Me' instead of 'Me Too,' because we worked together to create a safer online environment where their innocence and dignity are protected from sexual exploitation."
In 2016, then-candidate Trump signed EIE's Children's Internet Safety Presidential Pledge
promising to back policies that give law enforcement the tools and resources necessary to investigate and prosecute Internet crimes entailing sexual exploitation of children. EIE's pledge also articulated the need for Congress to revise CDA 230.
Legislators instrumental in introducing and facilitating FOSTA-SESTA's passage in addition to Wagner were Sens. Rob Portman, R-Ohio, and Richard Blumenthal, D-N.Y., and Rep. Mimi Walters, R-Calif., among several others.