Archaeological Discovery: Biblical City Corinth, Visited by Apostle Paul, Found Underwater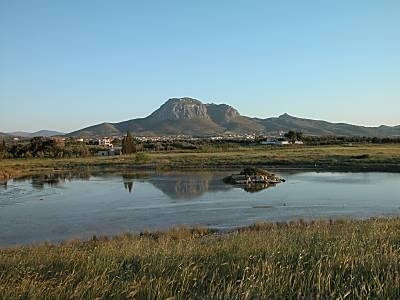 New archaeological excavations at the ancient port of the earthquake that struck the Biblical city of Corinth, which is now underwater, have uncovered Roman architecture. Jesus' disciple Paul visited the ancient city while it was under Roman rule, according to the Bible.
Greek and Danish archaeologists investigating Lechaion's harbour areas, as part of the Lechaion Harbour Project, have discovered traces of Roman engineering and ancient buildings.
"For almost two decades I have been hunting for the perfect archaeological context where all the organic material normally not found on land is preserved," Sunday Express quoted Bjørn Lovén, the director of the project, as saying. "The potential for more unique discoveries is mind blowing."
The port, which is located on the gulf of Corinth, was previously one of two that connected Corinth to trade networks in the region that helped the area to become fabulously wealthy. The Romans destroyed Corinth in 146 BC while conquering Greece, and Julius Caesar rebuilt the city and its harbours in 44 BC.
The port was hit by an earthquake around the early 7th century AD, but wooden foundations in the area are well preserved as well as some artifacts.
"The extremely rare wooden structures we've found in the early stages at Lechaion give us hope that we'll find other organic materials, such as wooden tools, furniture, wooden parts of buildings and shipwrecks – the potential is immense and it is important to stress that we almost never find organic material on land in the central Mediterranean region," Lovén says.
The Lechaion Harbour Project is a joint venture of the Danish Institute at Athens, University of Copenhagen, and the Greek Ephorate of Underwater Antiquities.
Recently, excavations in western Galilee in Israel led to the discovery of a 1,600-year-old mosaic, which suggested that some women played a key role in the early church, with one 5th century female donor presumably the namesake of a woman described as assisting Jesus Christ in the Bible.
The Greek-language mosaic dates back to the 5th century and memorializes a woman by the name of "Sausann," or Shoshana, who was one of the donors that helped in the construction of a church village. Susannah is mentioned in Luke 8:3 as one of the women who helped support Jesus and His disciples "out of their own means."
Kinneret College archaeologist Mordechai Aviam, who led the excavations, explained that an independent woman donating money to the church provides clues about the social structure in the Galilean village at the time.
The researchers, alongside a multidisciplinary partnership of scholars, are pooling together efforts in order to conceptualize what Christian life was like in the 4th and 5th century in the region.