Anglican Leader Admits Paris Attacks Shook His Faith in God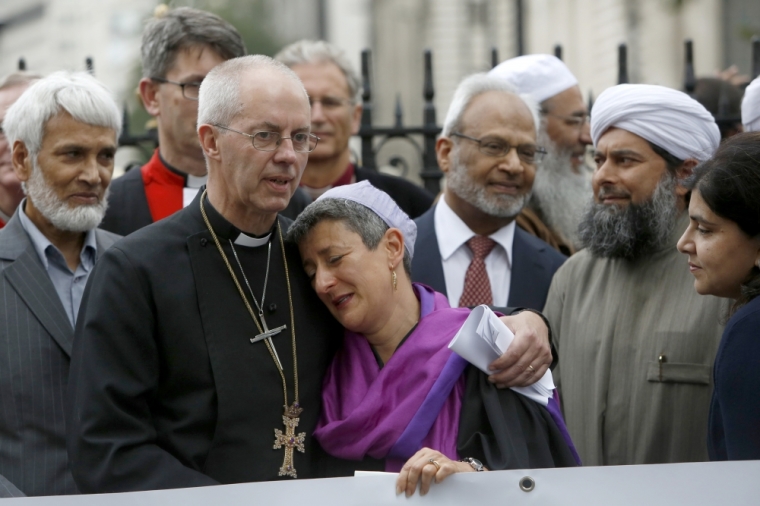 The Archbishop of Canterbury, the Most Rev. Justin Welby, has admitted that the terror attacks in Paris earlier in November that killed 130 people have made him doubt the presence of God.
The leader of the Anglican Communion told BBC's program "Songs of Praise" that his first reaction to the terror attack was "shock and horror and then a profound sadness," noting that he and his wife had once lived in Paris.
"Saturday morning, I was out and as I was walking, I was praying and saying: 'God, why — why is this happening? Where are you in all this?'" he said.
Welby continued: "He said 'in the middle of it' and also in answer from Psalm 56 — 'he stores up our tears in a bottle, none of our sufferings are lost.'"
The Archbishop noted that the French capital is one of the "happiest places" he has lived, and said that "to think of a place of such celebration of life seeing such suffering is utterly heart-breaking."
The Islamic State terror group took responsibility for the shootings and suicide bombings across Paris, arguing that God himself gave them His blessing.
"In a blessed attack for which allah facilitated the causes for success, a faithful group of the soldiers of the caliphate, may allah dignify it and make it victorious, launched out, targeting the capital of prostitution and obscenity, the carrier of the banner of the Cross in Europe, Paris," IS said after the attack.
Welby argued, however, that suggestions that the mass murder of innocents glorifies God is "one of the most desperate aspects of our world today."
Other Christian leaders have also condemned IS' claims, with Russian Orthodox Church Bishop Hilarion Alfeyev calling the militants "servants of Satan" instead.
Metropolitan Hilarion further argued that the terrorists "use religious slogans to cover their monstrous crimes."
Pope Francis, leader of the Roman Catholic Church, added at the time that there can be no religious or human justification for the attacks on Paris, and suggested he is also struggling to come to terms with such acts.
"I am close to the people of France, to the families of the victims, and I am praying for all of them," the Vatican leader said. "I am moved and I am saddened. I do not understand, these things hard to understand."
Welby has said on previous occasions that he sometimes has doubts in God's existence, but insisted that religious faith allows room for doubt.
Back in September 2014, the Anglican leader said that sometimes he asks himself questions such as "Is there a God?" and "Where is God?"
He noted that passages in the Bible, such as Psalm 88, are "full of doubt."
"The other day I was praying over something as I was running and I ended up saying to God 'Look this is all very well but isn't it about time you did something — if you're there' — which is probably not what the Archbishop of Canterbury should say," Welby said at the time.
He added, however: "It is not about feelings, it is about the fact that God is faithful and the extraordinary thing about being a Christian is that God is faithful when we are not."