'Are You a Christian?' My Thoughts on the Umpqua Community College Shooting (Exclusive)
Imagine—being at the business end of a semi-automatic weapon and being asked the question, "Are you a Christian?" You know that if you tell the truth, this will most likely not end well for you. But what other alternative is there? Deny what and who you know is true?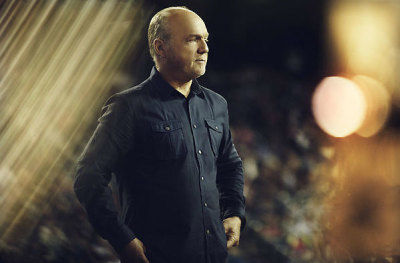 That is exactly what happened for 13 people as they faced a dark and twisted young man who posed this question to them on the campus of Umpqua Community College just yesterday.
The press initially reported that the gunman asked people "about their religion." Hardly. After ordering everyone to hit the floor, the gunman asked a very specific question: "Are you a Christian?"
According to the New York Post, "'[he started] asking people one by one what their religion was. "Are you a Christian?" he would ask them, and if you're a Christian, stand up. And they would stand up and he said, "Good, because you're a Christian, you are going to see God in just about one second." And then he shot and killed them,' Stacy Boylen, whose daughter was wounded at Umpqua Community College in Roseburg, Oregon, told CNN."
The gunman, Chris Harper-Mercer, had a hatred for faith in general and apparently Christians in particular, as in his online profile he indicated he "doesn't like organized religion" on an Internet dating site.
Mercer, who was killed in a firefight Thursday with police at Umpqua Community College, left a note in which he wrote that he would be "welcomed in hell and embraced by the devil." I can assure you that he will get far worse than he wished for in the afterlife. There will be no welcome and no embrace. Just darkness and separation from God.
This is the most recent in a string of attacks against Christians ranging back to Charleston, South Carolina, where a gunman burst into a prayer meeting and killed nine people, including the senior pastor.
But this question lingers: "Are you a Christian?" Where have we heard this before?
Seventeen-year-old Rachel Scott, a student at Columbine High School in Colorado, was targeted by two gunmen who knew Rachel was a Christian as she had personally shared her faith with them days before. According to reports, they shot Rachel first in the leg, then in the back. Realizing she was still alive, one of the gunmen walked over to her and lifted her up by her hair and asked if she still believed in God. Her response was unwavering: "You know I do," upon which he delivered the final shots that took her life.
What we are seeing is persecution against Christians in the United States of America. We read almost daily stories of our brothers and sisters being martyred for their faith in Christ in the Middle East by groups like ISIS, but now it has come to our shores.
When an event like this recent shooting takes place the questions is always asked, "Why?" Mental health and gun control solutions are usually brought up, but the one thing you rarely heard said is, "It happened because people are evil."
Yes, just as surely as there is a God in Heaven, there is a devil, who I believe is behind this persecution against followers of Jesus.
So, what should we do as Christians in the light of attacks like this? Should we retreat and try to blend in? Should we no longer speak up for what we know is true? No, we should be even bolder and stand our ground and speak up for our faith.
Events like this can be frightening, I know. But remember this: each of these courageous believers were welcomed into Heaven by the Lord.
Jesus said, "Be faithful, even to the point of death, and I will give you the crown of life" (Revelation 2:10 NIV). If you or I were placed into such a situation, I believe God would give us the strength to stand strong for our faith.
There will be times when a conversation may turn to spiritual issues, and we will remain silent about our faith out of fear of possibly being embarrassed if the others do not agree with us.
We need to understand to not confess Christ can be a form of denying Him.
Jesus said, "Whoever confesses Me before men, him I will also confess before My Father who is in Heaven" (Matthew 10:32 NKJV).
Let's be inspired by the courage of those that stood up for their faith yesterday on their college campus.
Considering that these brave souls would not deny their faith, even at threat of death how much more should we be bold in our faith and speak up for Jesus?