Are You Praying for More Power?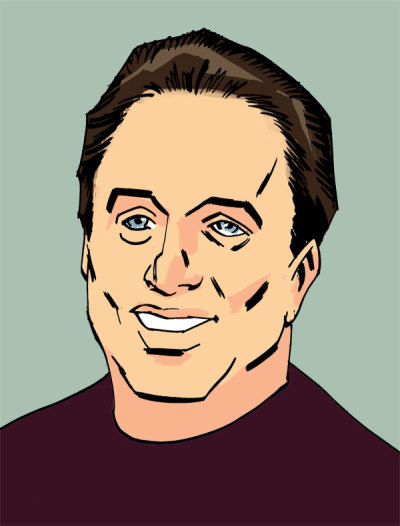 All of us are capable of feeling overwhelmed by our circumstances and moods. We tend to get caught up in the moment and carried away by intense emotions, unless of course we experience power that is greater than those stressful issues that are weighing upon our heart and mind.
The fact of the matter is that we all need more power when we go through challenges and trials in life. Thankfully, the grace of God is sufficient to see us through it and to strengthen us in the midst of our weakness. (2 Cor. 12:9)
God is all-powerful and is more than willing to grant strength to those who seek Him in prayer. Now of course one must first be in God's family in order to have the privilege of praying to the Father in the name of the Son. Apart from Jesus, there isn't one of us who would qualify to get a hearing before Almighty God. Our only access to the Father comes through Christ and Christ alone.
"For through Christ we both have access to the Father by one Spirit." (Eph. 2:18) And "we have peace with God through our Lord Jesus Christ, through whom we have gained access by faith into this grace in which we now stand." (Romans 5:2)
If you want to come to the Father, you will need to go through the Son. Jesus said, "I am the way and the truth and the life. No one comes to the Father except through me." (John 14:6)
And there is no limit to how much power God can pour out upon His children in answer to prayer.
Jesus told His disciples, "You will receive power when the Holy Spirit comes on you." (Acts 1:8) Make no mistake about it; this is real power. In fact, it is supernatural power, and it's the kind only God can give a person.
So if you need more power in your life today, consider what Jesus said in Luke 11:13: "If you then, though you are evil, know how to give good gifts to your children, how much more will your Father in heaven give the Holy Spirit to those who ask Him!"
Just think of it. God's marvelous resources far exceed what earthly fathers are able to give their children. But how often do you and I ask our Father in heaven for more power? And when we ask, do we believe with all of our heart that God will answer us and actually give us more power?
Jesus said, "Whatever you ask for in prayer, believe that you have received it, and it will be yours." (Mark 11:24)
Think of it this way. When you trusted Jesus to forgive your sins and save your soul, a mighty miracle happened! And I think you would agree that the salvation of a soul is a much bigger miracle than when a Christian receives additional power for daily living. Since God has already performed the first and greatest miracle in your life if you are a Christian, then it's not a stretch to believe that God will give you more power when you ask for it, right?
There is no better time than right now to begin asking God for more power. We need power to be Christ's witnesses, and we need power to live the way the Lord wants us to live. We also need power in the midst of our daily struggles.
D.L. Moody understood the reality of God's power that is available to believers. He said, "Before we pray that God would fill us, I believe we ought to ask Him to empty us." What is there is your life or mine today that might be standing in the way of us being filled with the Holy Spirit? When we are filled, we experience power for prayer and power to witness for Christ.
Moody also said, "The fact is, we are leaky vessels, and we have to keep right under the fountain all the time to keep full of Christ, and so have a fresh supply." As we pray daily in faith for more power, we find ourself remaining "under the fountain" of God's refreshing wellspring.
There is a waterfall of sorts pouring out of heaven and flowing to earth 24/7. This source of supernatural power is available to all of God's children who humbly yield their life to Christ and ask the Lord to fill them. If you will ask God to empty you of anything standing in the way of the Spirit's fullness, and then ask the Lord to fill you with power, you will experience God's supernatural power in a new and refreshing way.
When we neglect prayer, however, we lose some of the power we enjoyed when we were flowing in God's grace and fullness. Anyone who has become a follower of Christ has discovered firsthand that the Christian life tends to be a rather fluid experience.
No wonder the apostle Paul instructed the believers in Ephesus, "Be filled with the Spirit." (Eph. 5:18) And the tense of the Greek verb in this passage means to "keep on being filled." It's more than a one-time act. God wants our life of discipleship to be full of the Spirit's power everyday. And so we must keep going back to God everyday for more power. Remember, we are "leaky vessels."
Meditating upon Scripture and remaining in constant prayer is essential to living a Spirit-filled life. And of course saying "no" to sinful desires is another critical aspect of discipleship as we seek to remain full of God's power. (Titus 2:12)
With that being said, here are two questions a believer is wise to reflect upon:
1) Do I want more of God's power?
2) Do I believe God will give it to me?
If you and I want more power from the Lord and we believe that He will answer our ongoing requests, then we will be highly motivated to put our Lord's teaching in Matthew 7:7 into practice: "Ask and it will be given to you; seek and you will find; knock and the door will be opened to you." That is, keep on asking; keep on seeking; keep on knocking; keep on petitioning God's throne in heaven for more power.
"Without faith it is impossible to please God, because anyone who comes to Him must believe that He exists and that He rewards those who earnestly seek Him." (Hebrews 11:6) And the apostle Paul wrote these familiar words that have brought encouragement to millions of Christians over the centuries: "I can do all things through Christ who strengthens me." (Phil. 4:13)
You and I have who have trusted the Lord for salvation have already received the free gift of eternal life in heaven. (John 1:12, Romans 6:23) And now our daily challenge and opportunity is to pray for more power and to believe that God will respond to our persistent petitions.
So what are we waiting for? As God's Word reminds us, "You have not because you ask not." (James 4:2) Thankfully, "the Lord gives strength to His people; the Lord blesses His people with peace." (Psalm 29:11)
Dan Delzell is the pastor of
Wellspring Church
in Papillion, Neb. He is a regular contributor to The Christian Post.