Arkansas Gov. signs sweeping abortion ban aimed at challenging Roe v. Wade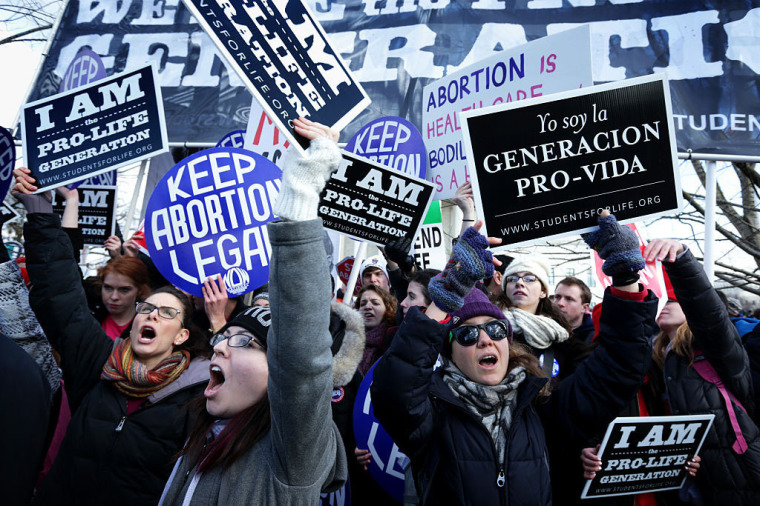 Arkansas Gov. Asa Hutchinson Tuesday signed a law that bans abortion in most circumstances with the hope the law could be reviewed by the U.S. Supreme Court to challenge the landmark decision in Roe v. Wade.
Known as Senate Bill 6, the new law only allows for the abortion procedure to be performed in the event of a life-threatening medical emergency for the mother.
Hutchinson explained in a statement that he would have preferred the law to include exemptions for rape and incest, believing that "such exceptions would increase the chances for a review by the U.S. Supreme Court."
"I will sign SB6 because of overwhelming legislative support and my sincere and long-held pro-life convictions," stated the governor, a Republican. 
"SB6 is in contradiction of binding precedents of the U.S. Supreme Court, but it is the intent of the legislation to set the stage for the Supreme Court overturning current case law."
The legislation had extensive support in the state legislature. The bill passed the Senate in a vote of 27-7 last month and the House of Representatives last week in a 75-18 vote.
The American Civil Liberties Union opposes the legislation. The progressive civil rights organization took to Twitter last week to promise litigation if the bill is signed into law. 
"This is the latest of many unconstitutional attacks on abortion from state politicians who continue to politicize people's health and waste taxpayer dollars. We're ready to take Arkansas to court — again," the ACLU tweeted.
Recently, multiple states have passed strict abortion bills aimed at legally challenging Roe v. Wade, the 1973 Supreme Court decision that struck down most abortion restrictions nationwide.
These efforts have been driven by former President Donald Trump appointing three conservative justices to the high court during his term in office: Neil Gorsuch, Brett Kavanaugh and Amy Coney Barrett.
Last June, the Supreme Court ruled 5-4 in June Medical Services v. Russo that a Louisiana law holding abortion clinics to the same standards as surgical centers was unconstitutional. 
The opinion was built off of a 2016 5-3 Supreme Court ruling known as Whole Woman's Health v. Hellerstedt, which struck down a similar law in Texas.
"In this case, we consider the constitutionality of a Louisiana statute, Act 620, that is almost word-for-word identical to Texas' admitting-privileges law," wrote Justice Stephen Breyer for the majority.
"Those findings mirror those made in Whole Woman's Health in every relevant respect and require the same result. We consequently hold that the Louisiana statute is unconstitutional."
The Arkansas legislation won't go into effect until 90 days after the legislature adjourns the 2021 session. The bill won't go into effect until at least the summer, ABC News reports.