Asia Bibi, Mother on Death Row in Pakistan, Asks Christians Worldwide to Pray for Her Release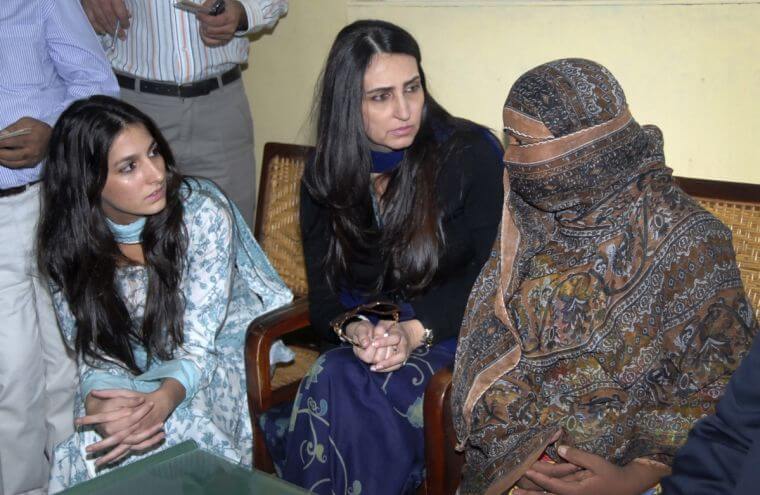 Asia Bibi, the Christian mother of five who's on death row in Pakistan for "blasphemy," has asked Christians worldwide to pray for her as her nine-year ordeal continues.
On Monday, Pakistan's Supreme Court decided to reserve judgment on her final appeal against execution on the charges of blasphemy.
Her husband, Ashiq Bibi, told Premier while traveling to the U.K. that she has a message for fellow Christians.
"She told [me] that the community must remember her in their prayers because this is an international country ... [I] need international pressure for the release of Asia Bib," the husband said through an interpreter.
"She always has said that Jesus is her life and she is living in the name of Jesus, and [trusting] that Jesus will help her," he added.
He said that the family is suffering without Bibi.
"As the husband, I am missing Asia and the daughters are also missing Asia," he attested.
Eisham, one of Bibi's daughters, also traveled with her father with the aim of raising international attention for her mother's case.
"[Eisham is] praying that her mother is with her as soon as possible and she is also requesting that you also pray for their family and especially for Asia," a translator relayed.
"The family of Asia Bibi is always under threat and when Asia Bibi would be [sic] released from the jail she will never, ever be living in Pakistan [again]."
Still, the family told Catholic charity Aid to the Church in Need that they are hopeful that an acquittal is not far away.
"Although the judges didn't give a judgement, this has happened in many cases of this kind in the past — and they still ended positively," Father Emmanuel Yousaf said on behalf of Ashiq Bibi.
"We will have to wait a few days but we are confident that things will go well."
Bibi was sentenced to death in 2010, but has been held since 2009 after she was accused of blaspheming the Islamic prophet Muhammad during an argument with Muslim farmworkers.
She has denied the charges, and her plight has drawn the attention of several human rights and persecution watchdog groups around the world.
Yousaf noted that uncertainty over the mother-of-five's fate remains, but also said that there is good reason to hope for good news.
"There is no decision — we are hanging in the air — but God willing it will soon be over and [Asia Bibi] will be back home with the family," he said.
"We have prayed 10 years now for our sister, Asia, and I am confident that our prayers will be heard, and the judgement will go in favor of Asia, her family and the entire Pakistani Christian community."